Kaley Cuoco Pays Tribute To Her Sister Briana Cuoco On Her Birthday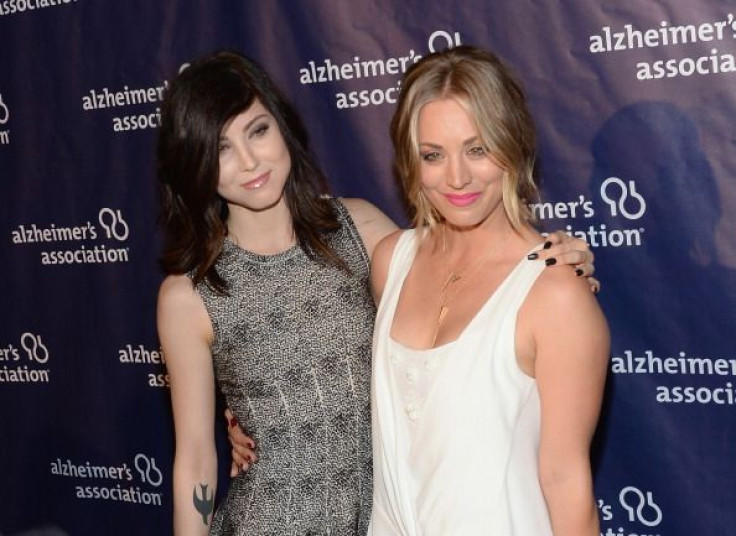 Kaley Cuoco recently paid tribute to her younger sister, Briana Cuoco, on her 29th birthday.
On her Instagram account, the "Big Bang Theory" actress shared a throwback snap of herself and Briana. Cuoco is hugging her younger sister in the picture, and the two of them have huge smiles on their faces.
In the second photo, Cuoco and Briana are walking hand in hand at this year's SAG Awards. Cuoco revealed that her sister was her date to the event. In her caption, Cuoco greeted her sister and called her a "true golden girl." She also said that she loves her "to the moon and back."
Cuoco and Briana have a very close relationship with each other. In 2013, "The Voice" alum expressed how much she loves her sister, and her then-fiancé, Ryan Sweeting. "I am so excited. I love Ryan, I love Kaley. I couldn't have picked a better man for her and I'm thrilled," she told E! News about Cuoco's engagement to Sweeting.
But in 2016, Briana also stood by her sister's side when she divorced Sweeting. "Everyone goes through hard times and as long as you're there for that person and they know you're going to be there without judgment and you can be just a good sounding board, that's all you can do for someone," she told Entertainment Tonight.
When it was time for Briana to seek Cuoco's support, the actress was with her all the way. When Briana auditioned for NBC's "The Voice," Cuoco expressed how proud she was of her sister. She was even with her when she auditioned, and Cuoco was the most ecstatic one when Christina Aguilera turned a chair for Briana.
While speaking with Extra TV, the 29-year-old said that it was her older sister that encouraged her to audition for the reality TV show. "She's amazing. She has been telling me to do it for years. She's been telling me to go on 'The Voice' because it's the best show," she said.
© Copyright IBTimes 2023. All rights reserved.