Kamala Harris, Nadler Bill Seeks Marijuana Decriminalization At Federal Level
Decriminalization of marijuana in the United States at a federal level has got a big push from a bill by Democratic presidential hopeful Sen. Kamala Harris and House Judiciary Committee Chairman Jerry Nadler.
While Nadler will introduce the bill in the House, Harris will pilot the bill in the Senate on Tuesday.
"Times have changed — marijuana should not be a crime," Kamala Harris said.
The legislation, Marijuana Opportunity Reinvestment, and Expungement Act, or the MORE Act seeks to oust marijuana from the list of Controlled Substances Act and its decriminalization to offer more liberty for states in crafting own policies.
The legislation's high point is erasing past convictions and fair use of funds from marijuana sales to the development of communities hit by the "war on drugs."
Marijuana has been legalized for recreational use in 11 states.
According to a recent poll, nearly 64 percent of Americans support legalization.
Welfare aspects of the bill
The bill also pitches for federal protections such as restraining federal agencies from denying benefits to people who used marijuana and preventing the deportation of immigrants on the ground of marijuana-related convictions.
It proposes a 5 percent cannabis tax for instituting grants for minorities and other low-income communities.
Nadler and Harris' bill proposes cannabis tax revenue to set up funds that would help people in communities affected by the "War on Drugs."
The community reinvestment grant would offer job training, legal aid, and other social support programs.
A cannabis opportunity grant would offer loans to marijuana businesses owned by "socially and economically disadvantaged individuals."
The states will be advised to develop "equitable cannabis licensing programs" to reduce entry barriers.
Treat marijuana as an issue of personal choice
Highlighting the bill's rationale, Nadler, in a statement said "racially motivated enforcement of marijuana laws" had put communities of color at disadvantage.
The lawmaker said it was high time to correct this wrong approach nationwide and treat the use of marijuana as a personal choice and consider it as a public health issue and not criminal behavior.
Hailing the legislation, Wanda James, the first African-American woman to open a dispensary in Colorado said the bill addresses "the core of what needs to change."
She appreciated provisions such as protection from the denial of cannabis licenses on grounds of cannabis convictions.
The bill has a high chance of getting passed in the Democrat-controlled House of Representatives.
But it may face resistance in the Republican-controlled Senate.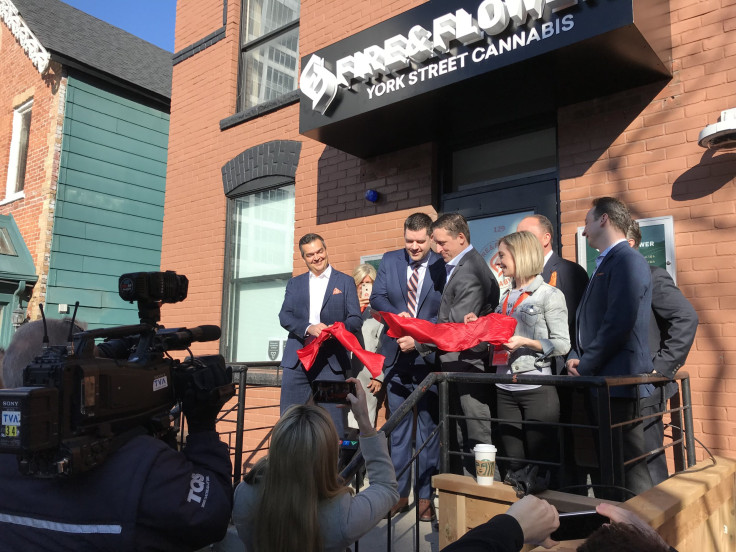 Why the bill is called comprehensive?
"This is the most comprehensive and functional legislation put forth," said Justin Strekal, director of the National Organization for the Reform of Marijuana Laws.
Legalization of marijuana often leads to an economic boom that businesses and some individuals leverage to their benefit. Often minorities are left out of that boom, critics point out.
"We think it's deeply unfair that now people are making so much money and so much wealth from regulated marijuana markets when historically people of color and low-income people bore the brunt of drug enforcement policy in this country," noted Maritza Perez, a policy analyst at the Center for American Progress, supporting the bill.
© Copyright IBTimes 2022. All rights reserved.
FOLLOW MORE IBT NEWS ON THE BELOW CHANNELS