Kanye West Believes Other Women Are 'Distraction' From 'Soulmate' Kim Kardashian
On the surface, it may appear as if Kim Kardashian and Kanye West may have finally moved on, and Kardashian does look like she has, but West still has hope.
The rapper believes that other women are mere "distractions" from his "soulmate" Kardashian, E! Online reported, citing a source.
Ever since the separation, West has been spotted with different women, though nothing seems to be going for more than a few dates, according to the outlet. Just this week, he was seen with Puerto Rican artist Audri Nix in Miami, and later with actress Julia Fox in New York City.
Meanwhile, the SKIMS founder may have found a replacement for West in Pete Davidson. The couple celebrated Christmas and kick-started New Year together.
Though a source close to West told E! Online that "Kanye has not given up on Kim."
"She's the only one in his heart and he believes they are soulmates and will end up back together," the insider added.
Although it seems that the rapper is enjoying the company of other women, the insider said: "The other women that he is spending time with are a distraction. He likes the attention that he's getting from them, but that's all it is."
The source added: "Kim is still the only one he truly wants to be with."
According to the outlet, West is doing everything possible to stay close to Kardashian, from purchasing a house across the street from her and going on to publicly vow to "restore" his marriage. "I'm doing everything to be right next to the situation," he said in November of being close to "my wife and my kids."
Soon after the "Keeping Up With The Kardashians" star filed for divorce in February, West was rumored to be dating model Irina Shayk, though they called it quits in just two months.
"Kanye felt inspired by her [Irina] and liked being around her energy. It was never a relationship or going to be serious," a source previously told E!
Talking about West's date with Fox, another source noted that the rapper wasn't "overly affectionate" with her during their date.
"They touched down and went straight to the theater," the insider explained, adding that the pair dined at Carbone afterward. "They left Carbone a few hours later and went back to the same hotel."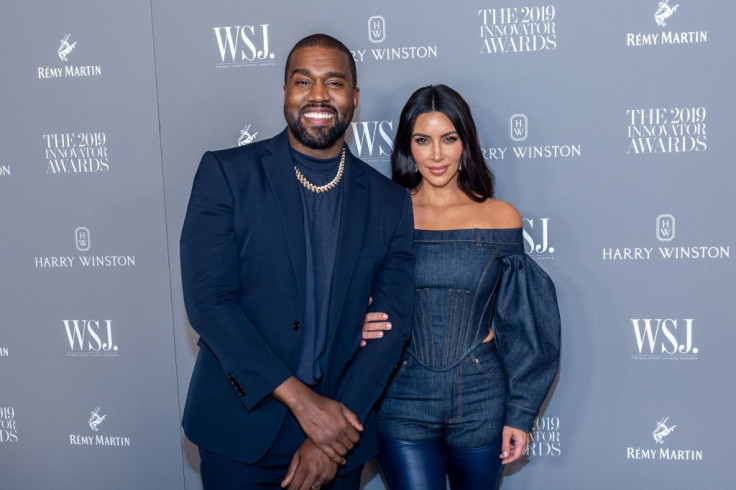 © Copyright IBTimes 2023. All rights reserved.