Kanye West Calls Obesity Promoters 'Demonic,' Says It Is 'Genocide Of The Black Race'
Kanye West has slammed those who promote being overweight, calling it "demonic" to encourage obesity.
The rapper, who has officially changed his name to Ye, appeared on the "Tucker Carlson Tonight" show Thursday, during which he gave the example of Lizzo losing 10 pounds and getting trolled online.
"When Lizzo loses 10 pounds and announces it, the bots – that's a term for – it's like telemarketer callers, like on Instagram, they attack her for losing weight," West said. "Because the media wants to put out a perception that being overweight is the new goal when it's actually unhealthy."
West went on to explain how it was "demonic" to promote such obesity, as it was "clinically unhealthy."
"Let's get aside from the fact whether it's fashion and vogue, which it's not – or if someone thinks it's attractive, to each his own," he added. "It's actually clinically unhealthy. And for people to promote that, it's demonic."
When the Carlson questioned the rapper why it was happening, West claimed it was "the genocide of the Black race," adding "they want to kill us in any way they can."
A clip from the interview was shared on Twitter:
Online users were divided in the comments section. While many supported West, others pointed out that even the rapper is overweight.
"Uhhh I'm pretty sure Kanye qualifies as obese," one of the users wrote alongside a photo of the rapper.
Another user shared how people have "thyroid issues and simply can't lose weight no matter how healthy they eat and are" and it is not 'demonic' at all. However, another user explained how they were also having thyroid issues, but they managed their weight well.
In case you have missed the complete interview, you can watch here:
West, who came under fire earlier this week for wearing a "White Lives Matter" shirt at Paris Fashion Week, also opened up about his decision to wear that shirt.
"I thought the shirt was a funny shirt. I thought the idea of me wearing it was funny," he said.
Twitter users previously called the controversial shirt "disgusting" because "White Lives Matter" is "a racist response to the civil rights movement Black Lives Matter, is a neo-Nazi group that is growing into a movement as more and more white supremacist groups take up its slogans and tactics," according to the Southern Poverty Law Center.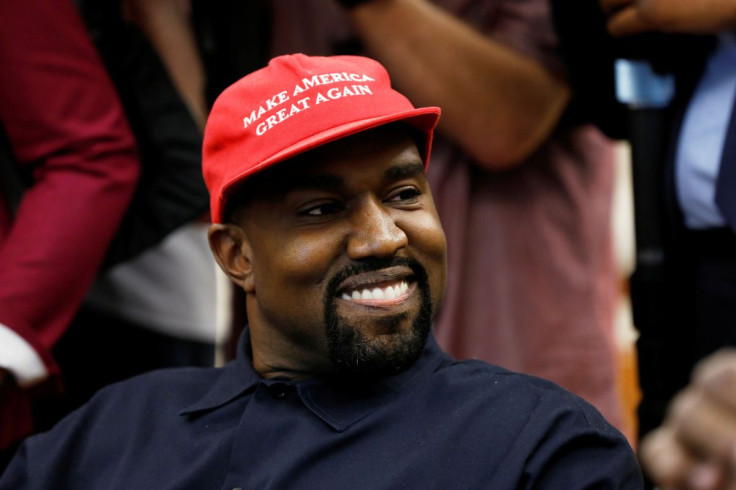 © Copyright IBTimes 2022. All rights reserved.
FOLLOW MORE IBT NEWS ON THE BELOW CHANNELS