Vogue Slams Kanye West For Bullying Their Fashion Editor: 'It Is Unacceptable'
Vogue slammed rapper Kanye West after he made fun of their global fashion editor, Gabriella Karefa-Johnson in a now-deleted Instagram post.
The official Twitter handle of the magazine shared a message Tuesday, "Vogue stands with Gabriella Karefa-Johnson, our global fashion editor at large and longtime contributor. She was personally targeted and bullied. It is unacceptable."
They added, "Now more than ever, voices like hers are needed and in a private meeting with Ye today she once again spoke her truth in a way she felt best, on her terms."
The comments section was filled with online users suggesting the magazine to simply avoid covering the rapper. "Please stop covering him. Especially now that he abused one of your staffers," writer Molly Knight tweeted.
One of the online users questioned, "Why does he keep getting meetings with people? All he wants is the attention - close your doors to him!" to which another user explained, "Closing your door to him is not helping the situation or addressing it directly to the person."
"If there's a problem say it to his face get his understanding and he should get your understanding too," they added. "It's all about have real life genuine conversations."
West, on the other hand, shared a photo of the editor Tuesday on Instagram and called her "my sister." He mentioned that he met the editor in person for two hours and had dinner together.
"IM NOT LETTING PEOPLE GO TO BED THINKING I DIDN'T MEET WITH GABRIELLE AT 5 PM TODAY FOR 2 HOURS THEN WE WENT TO DINNER AT FERDIE," he wrote.
In this post, the rapper also claimed that they clicked photos together during the meeting but they were "instructed" to not post them on social media.
The statement from Vogue came after the rapper shared Karefa-Johnson's photos on his Instagram handle and made fun of her clothing. "This is not a fashion person," he captioned one of the posts, which has been now deleted.
A Twitter user shared photos of West's deleted Instagram posts mocking Karefa-Johnson.
West made fun of Karefa-Johnson after she slammed his "White Lives Matter" shirts debuted Monday during Paris Fashion Week. "I'm fuming... collecting my thoughts ...," she wrote on her Instagram Story Monday, PageSix reported. "Indefensible behavior."
"I guess I get what he tried to do– he thought it was duchampian. It wasn't," she added in a separate Instagram Story. "It didn't land and it was deeply offensive, violent and dangerous."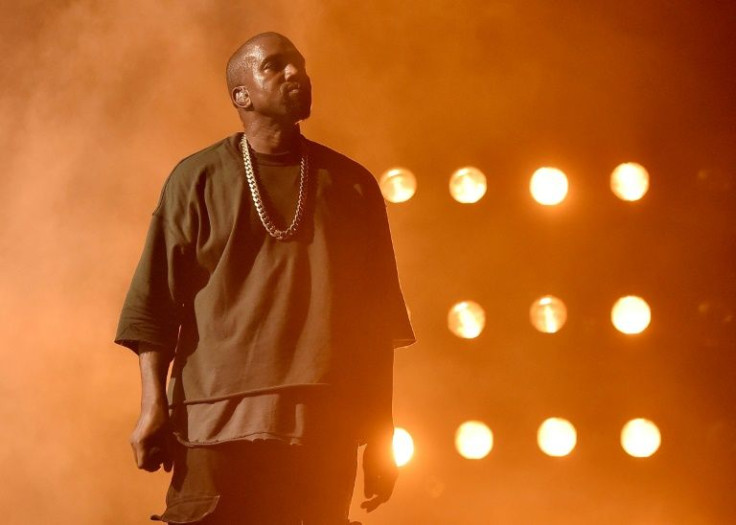 © Copyright IBTimes 2022. All rights reserved.
FOLLOW MORE IBT NEWS ON THE BELOW CHANNELS