'Disgusting': Twitter Reacts To Kanye West's Controversial 'White Lives Matter' Shirt
Kanye West is facing the ire of netizens yet again, this time for wearing a "White Lives Matter" shirt at Paris Fashion Week on Monday. Considering the rapper himself is Black, netizens couldn't help but make fun of West's choice of clothing, while others found it simply "disgusting."
An online user shared a photo from the Paris Fashion Week, where a Black model can be seen walking wearing a black shirt that reads, "White Lives Matter."
"Kanye west making Black models wear 'white lives matter' shirts are a culmination of his anti-blackness and his immersion in white supremacy ideologies and methods," a user wrote. "Disgusting."
Another user tweeted, "Kanye fans be like," and shared a popular meme of Portuguese football manager José Mourinho removing his headphones with disgust.
While some fans were supporting West as they mentioned that there is nothing wrong in saying "White Lives Matter," a user explained why it is offensive.
"There's no need for the phrase 'white lives matter' as nothing suggests that they don't," the user added. "However, there are many things happening that would suggest black lives don't, that's why the phrase is specifically 'Black lives matter'. WLM actively takes away from the group actually."
The memes used to show users' disgust at Kanye's statement kept coming.
American academic and TV personality Marc Lamont Hill also tweeted, "Kanye West decision to wear a 'White Lives Matter' shirt is disgusting, dangerous, and irresponsible. Some of y'all will rush to defend him. You should ask yourselves why..."
Regarding the shirt, the backside had "White Lives Matter" while on the front it had a photo of Pope John Paul II. The shirt was launched during Paris Fashion Week. During the show, the rapper also gave a six-minute speech.
Black Lives Matter is a movement that started in 2013 to highlight the discrimination, racism and racial inequality faced by Black people in society.
On the other hand, the phrase "White Lives Matter" is "a racist response to the civil rights movement Black Lives Matter, is a neo-Nazi group that is growing into a movement as more and more white supremacist groups take up its slogans and tactics," according to the Southern Poverty Law Center.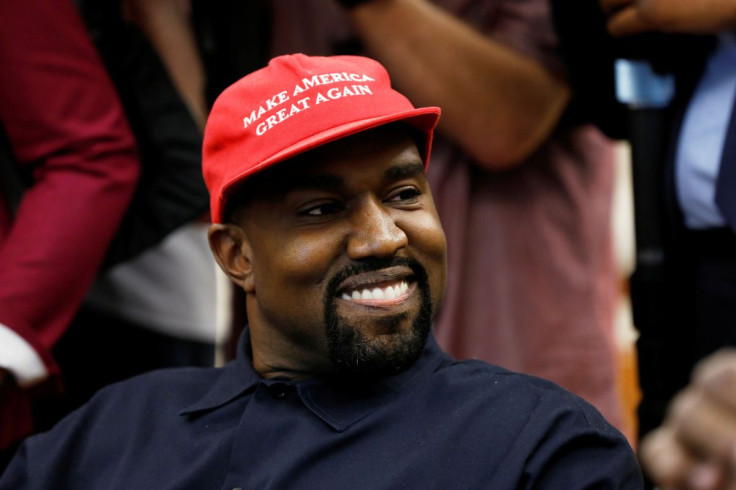 © Copyright IBTimes 2022. All rights reserved.
FOLLOW MORE IBT NEWS ON THE BELOW CHANNELS