Kanye West Files $10M Lawsuit Over Canceled Saint Pablo Tour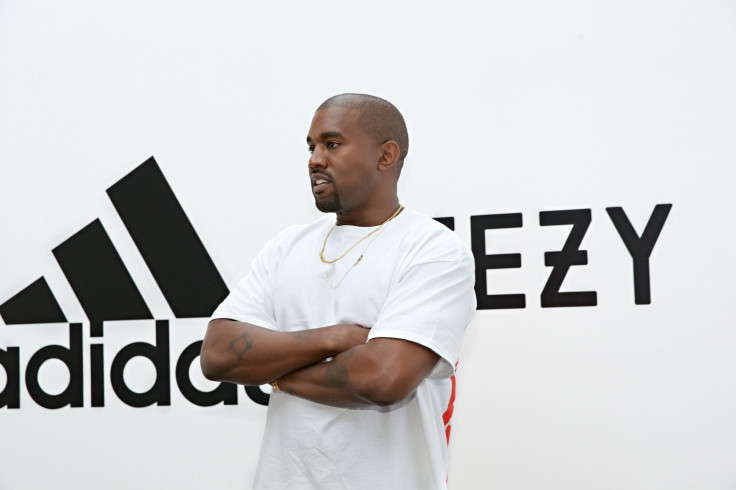 Kanye West filed a $10 million lawsuit Tuesday against several variants of insurance agency Lloyd's of London, according to the Associated Press. The lawsuit reportedly details an extensive medical examination that was performed on the artist.
West's touring company — Very Good Touring, Inc. — filed a claim with the insurer in November. However, West alleges that Lloyd's of London is withholding payments after his Saint Pablo tour was canceled over his mental breakdown. They allege that the delay has lasted more than eight months.
Read: Kanye West, JAY-Z Feud: Mid-Concert Rant About Beyoncé, Her Husband To Blame For Beef, Not Financial Dispute?
The lawsuit was filed at the California Federal Court, claiming a breach of contract. The Saint Pablo tour was scheduled to have 38 tour dates, but West's managers contacted the insurer ahead of time to arrange a contract just in the case the tour needed to be canceled. The court documents reportedly state that West's camp hasn't received "a coherent explanation" for the delayed payments.
"Nor have they provided anything approaching a coherent explanation about why they have not paid, or any indication if they will ever pay or even make a coverage decision, implying that Kanye's use of marijuana may provide them with a basis to deny the claim and retain the hundreds of thousands of dollars in insurance premiums paid by Very Good," the complaint states, according to The Hollywood Reporter. "The stalling is emblematic of a broader modus operandi of the insurers of never-ending post-claim underwriting where the insurers hunt for some contrived excuse not to pay."
The lawsuit confronted the 15-minute rant West made at a concert in Sacramento, California, where he addressed his thoughts on Jay-Z and Beyoncé, among other public figures. His behavior at this concert is referred to as "strained, confused and erratic" in the documents, along with his decision to cancel the remaining tour dates. West attempted to convince the insurers that his mental breakdown was legitimate.
"While Kanye was still under medical care for his disabling condition, the Defendant syndicates demanded that Kanye submit to an immediate IME," the court papers continued. "Kanye was made available for a purported IME by a doctor, hand-selected by the insurers' counsel, who was predisposed to look for some reason to deny the claim. Yet even Defendants' selected doctor had to admit that Kanye was disabled from being able to continue with the Tour."
Read: Kanye West Splits From Jay-Z's Tidal, Reportedly Threatens $3 Million Lawsuit
The documents also read, "As demanded by the insurers, Kanye was also subsequently presented for an examination under oath ("EUO"), and at least eleven other persons affiliated with Kanye and Very Good were similarly presented for EUOs."
The lawsuit also alleges that Lloyd's of London leaked the information about West's hospitalization to various news outlets in November 2016, prompting considerable media attention. West was taken to the UCLA Medical Center to receive a psychiatric examination, according to TMZ. He reportedly refused to go to the hospital, but he was eventually handcuffed and placed into an ambulance by paramedics.
The Chicago native's lawsuit against Lloyd's comes on the heels of another lawsuit threat West made towards fellow hip-hop artist, Jay-Z. West's feud with Jay-Z escalated in July after he departed Tidal, Jay-Z's music streaming service.
West claims Jay-Z owes him more than $3 million for bringing in more than 1.5 million subscribers to Tidal with "The Life of Pablo" album, according to TMZ. West's lawyer reportedly addressed a letter to Jay-Z, which stemmed from two weeks of failed negotiations, claiming Tidal allegedly was in breach of contract.
West's lawyer later sent a second letter to Jay-Z's team to terminate the contract.
Follow me on Twitter @dory_jackson
© Copyright IBTimes 2023. All rights reserved.