Kanye West Is Not In A Hurry For Kim Kardashian To Shed Baby Weight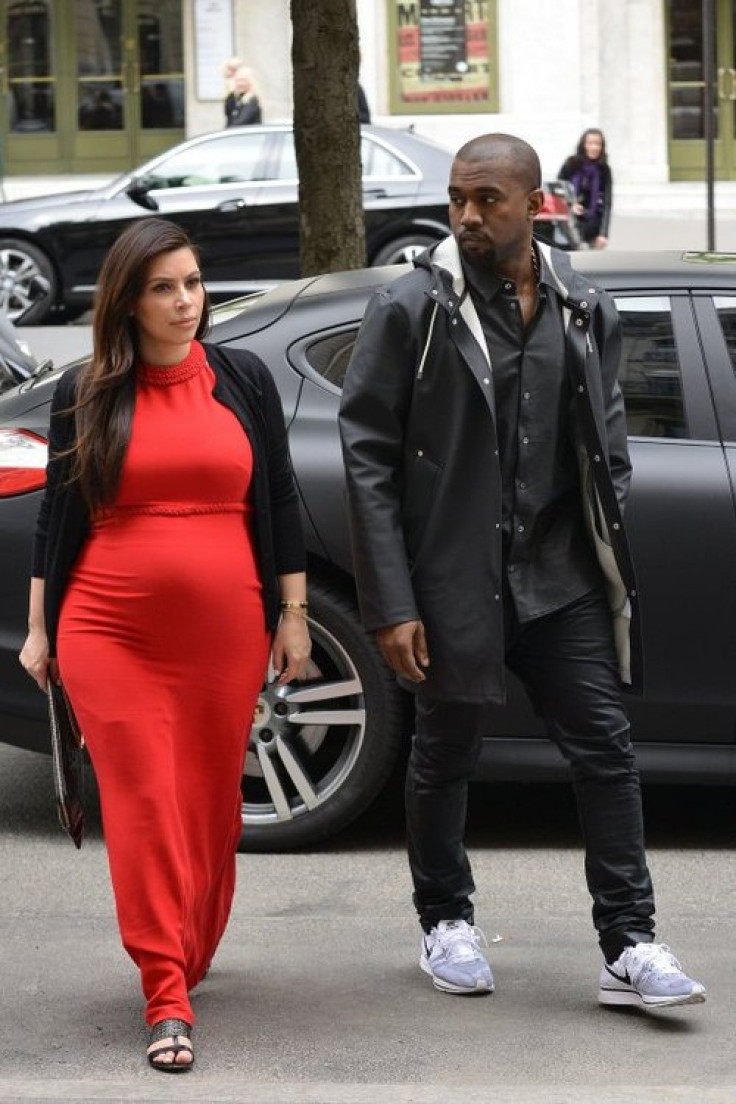 Kim Kardashian is said to have hired celebrity trainer Tracy Anderson to help her shed her baby weight, but boyfriend Kanye West wants Kardashian to take it slow as he has no complaints with her weight gain, HollywoodLife reported.
A source close to the rapper told the website that West is not flipping out about her weight gain, though Kardashian is already working out with Anderson, who has trained Gwyneth Paltrow and Madonna in the past, to shed 30 pounds in 30 days.
"Kanye likes thick women with a fat [butt], so as long as Kim doesn't lose the booty and hips, they're good to go. He's not really tripping on it too much. He knows what Kim is working with and he loves it all," the source told HollywoodLife.
But Kardashian, who has not been seen in public since she gave birth to baby North West on June 15, wants to look her best as soon as possible, according to another source.
"She wants to lose the weight, so she can look her best," another source told HollywoodLife, adding that the 'Keeping Up With The Kardashians' star is currently "focused on loving North and spending these precious moments with her in the first month of her life."
Baby West is reportedly set to make her television debut on July 15 on Kardashian's mom and manager Kris Jenner's new talk show 'Kris.'
Though Kardashian and West have not confirmed the news, and the rapper previously stated that he would keep his daughter away from the prying eyes of the media, a third source told HollywoodLife that West relented because "he and Kris are family."
"He likes her a lot and has mad respect for her. He'd be willing to do her show with his baby," the source said.
© Copyright IBTimes 2023. All rights reserved.