Kanye West For President 2020: Would You Vote For Rapper And Kim Kardashian As First Couple? [POLL]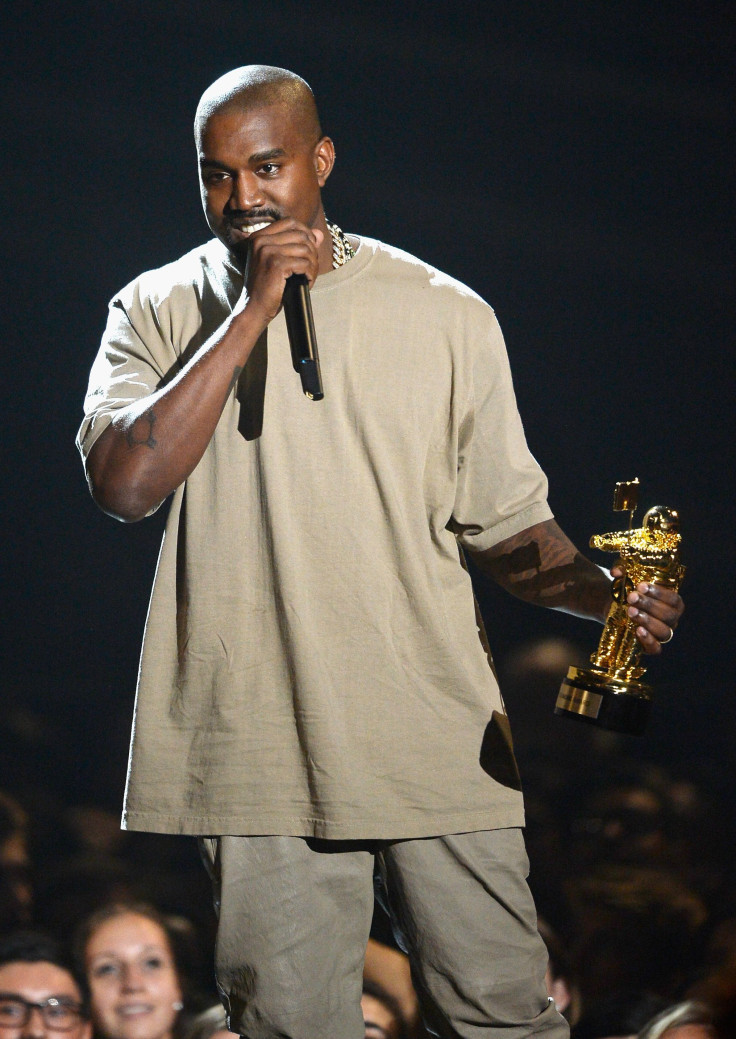 Kanye West announced he's running for president in 2020 at the MTV Video Music Awards. During his almost 13-minute acceptance speech for the Michael Jackson Video Vanguard Award, presented to him by Taylor Swift, West reminisced Sunday night about the 2009 VMAs when he interrupted the "Bad Blood" singer, ranted about how he doesn't "understand award shows," dissed MTV and then dropped a bombshell.
"And yes, as you probably coulda guessed by this moment, I have decided in 2020 to run for president," West said before dropping the mic on the ground and walking off stage. The 36-year-old rapper made his comment after someone in the audience yelled "Kanye for president."
While it's not clear whether West was actually serious about running -- he did admit to smoking weed before the VMAs to help "knock the edge off" -- several of his in-laws showed their support on social media. Kourtney Kardashian jokingly shared a photoshopped picture of her and sisters Kim Kardashian and Khloé Kardashian standing in front of the White House while Kylie Jenner posted an Instagram picture of the "Stronger" rapper standing in front of the American flag from his video "Otis," with the words "Kanye West For President" written on it.
Khloé Kardashian also posted a shot of West wearing dark shades and a black suit in front of a giant flag with the words "Mr. West for President" written across the bottom. Kim Kardashian has yet to comment on her husband's supposed political aspirations.
Shortly after West's VMA speech the Twitter hashtag "#Kanye2020" started to trend, and CNN's Brian Stelter tweeted that "KanyeForPresident.com was registered earlier this year." Whether West was joking or not, Twitter has been seriously divided on whether he and his wife would be a good fit as the first couple.
© Copyright IBTimes 2023. All rights reserved.