Kanye West A Suspect In Battery Investigation For Assaulting Teenager Who Hurled Racist Abuse At Kim Kardashian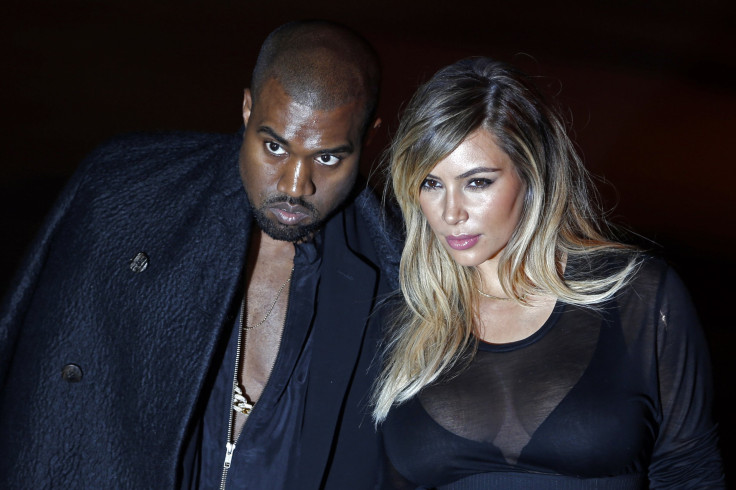 Hip hop artist Kanye West will reportedly undergo questioning after allegedly assaulting an 18-year-old man who hurled racist epithets at West's fiancée, Kim Kardashian.
According to TMZ, West attacked a teenager inside the waiting room of a chiropractor's office in Beverly Hills on Monday afternoon after he allegedly screamed a racial slur at Kardashian.
TMZ also reported that Kardashian was threatened by the teenage man after the assault, and she is deciding whether to file a police report stating that the boy should be prosecuted for criminal threats.
Kardashian was at a Beverly Hills medical building when she was swarmed by a crowd of paparazzi. The teenager who was said to have screamed the racist words helped Kardashian enter the building by opening the door for her. He initially screamed the N-word referring to the paparazzi.
Reportedly, when the "Keeping Up with the Kardashians" star said that the language was inappropriate, he became enraged and furious at her, and attacked her with abusive words and screamed racial slurs, "Shut up n****r lover."
"She was completely disgusted," a source told ABC News. "She came to the paparazzi's defense because she couldn't believe what he was saying."
West arrived at the building and along with Kardashian rushed into the waiting room of chiropractor Richard Hill and found the 18-year-old sitting there, reports said. West punched the guy and Kardashian screamed "we have it all on tape."
According to reports, the massage therapist in the office separated the two men and the teenager is deciding on pressing charges against West for the assault.
A Beverly Hills Police officer reportedly said: "Kanye was named as a suspect by the victim as well as witnesses. He had left prior to our arrival and detectives are currently investigating." West is officially a suspect in the battery case.
© Copyright IBTimes 2023. All rights reserved.