Kanye West's New Album Is Called 'So Help Me God,' Twitter Reacts To Religious Symbol Posted By Rapper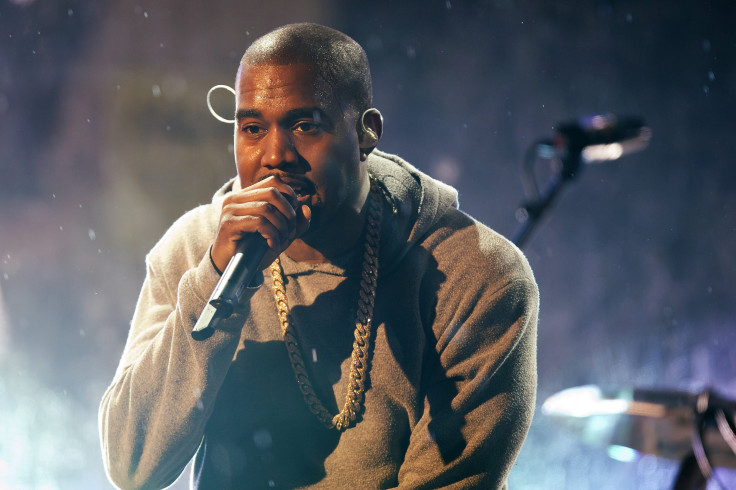 Kanye West announced Sunday that his upcoming album is called "So Help Me God," and shared a photo of a religious symbol on Twitter. West did not mention a release date for the album, giving rise to speculation that the 37-year-old rapper might follow in the footsteps of Beyonce and Drake, both of whom released their latest albums without prior notice.
West tweeted the title of his seventh album, along with a photo of four lowercase m's connected in a diamond shape, believed to be a thirteenth-century monastic symbol for the Virgin Mary, according to E! News. Last week, West performed a new song, "All Day," at the 2015 Brit Awards in London, and reports have speculated that the song could be part of the new album.
"My last album was a protest of music," West reportedly said on the radio show The Breakfast Club last week. "But this album is just embracing the music, embracing joy and just being a service to the people." He also reportedly said at the time that his new album will arrive as a "surprise" to all his fans.
West also recently released tracks including his Paul McCartney collaboration, "Only One," and "Wolves," featuring singers Sia and Vic Mensa.
Fans took to Twitter to express their views on West's new album name and the image that was posted along with it.
© Copyright IBTimes 2023. All rights reserved.