Kardashian Family Worried Lamar Odom May Go On Drug Binge After Jamie Sangouthai's Death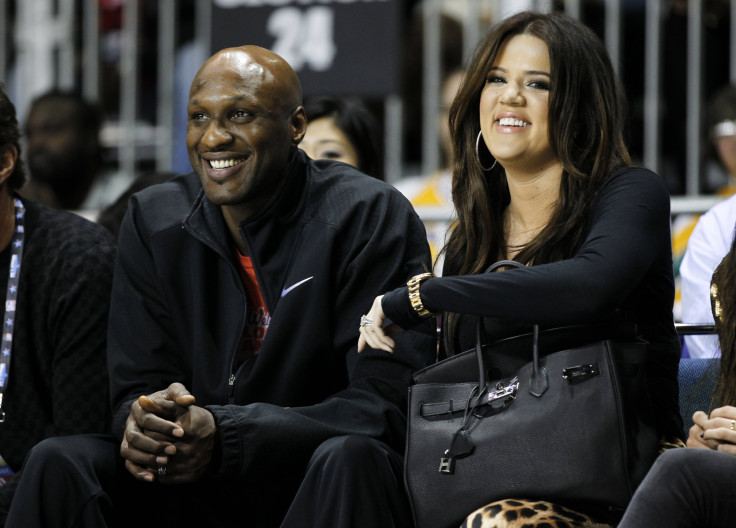 The Kardashian family is worried that Lamar Odom would be pushed down the path of drugs, following the death of his best friend Jamie Sangouthai on Sunday. The two knew each other since childhood and went on a crack binge two years ago, believed to be fueled by Sangouthai, TMZ reported on Tuesday.
The Kardashian family is hoping that Sangouthai's death comes as a wake-up call for the 37-year-old Los Angeles Lakers, who is married to Khloe Kardashian, E! News reported, citing friends of the family.
"Khloe's hope is that Jamie's death is a real wake up call for Lamar. A reminder that life is short and he needs to make the most out of every minute of it. Khloé and Lamar have wasted so much time and energy dealing with his demons. She really hopes Lamar wakes up and starts living life like it's precious," a source said, according to Hollywood Life.
The E! News report said, citing a source close to Odom, that he is "very shaken up" by the death of his friend although the two had not "spoken for a year."
"It's very scary when someone you know so well dies suddenly," the source told E! News.
Another report over the weekend said that Khloe was Odom's "emotional rock" at the time. "Khloé tracked Lamar down and has been talking to him. She's been amazing listening to Lamar's pain being a shoulder to cry on. She's been his emotional rock during this heartbreaking tragedy. Lamar can't talk without bawling his eyes out. He's been crying all night and day. It's so so sad," the source told Hollywood Life.
Khloe and Odom's marriage dissolved after allegations against Odom that he cheated on her with several women and took drugs in 2013. The couple filed for divorce more than two years ago, but has not yet taken it forward. In April, the Los Angeles court judge threatened to throw out the case.
© Copyright IBTimes 2023. All rights reserved.