Kardashians' Mother Says Kim Owed Money on Wedding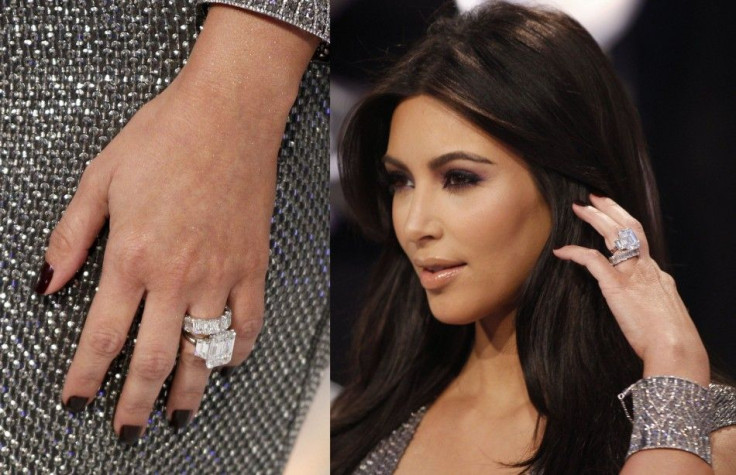 Kim Kardashian's mother on Wednesday denied reports that her daughter made millions from her media-event wedding, and in fact ended up owing money for the lavish event.
Did they net or gross any amount of money? Absolutely not, Kris Jenner said on ABC's The View talk show.
When it was all said and done, Kim had to pay a lot of money, said Jenner, whose book Kris Jenner ... and all things Kardashian hits stores this week.
Kim Kardashian filed for divorce on Monday less than three months after her estimated $10 million wedding in August to basketball player Kris Humphries.
The money that she made -- from various photo rights and the broadcast fees from the Kardashian's reality TV show 'Keeping Up With the Kardashians' -- went to the wedding. She still owed money, Jenner said.
On NBC's Today show, Jenner said the wedding and marriage certainly wasn't a sham, it certainly wasn't something for TV. We have enough going on on our show.
Jenner said she did not know what went wrong with her daughter's brief marriage, saying that Kardashian told her days before filing for divorce This is what I feel that I need to do, please trust me.
Said Jenner: It's really hard to go through this on such a public stage.
Kardashian, one of the highest-paid reality stars on television, said on Tuesday that she got caught up with the hoopla and the filming of the TV show that, when I probably should have ended my relationship, I didn't know how to and didn't want to disappoint a lot of people.
She added that she would be donating the money for all the gifts to the Dream Foundation.
Celebrity magazine Us Weekly said in a cover story for this week's edition that Kardashian had doubts about the relationship before her wedding day.
They were not seeing eye to eye and it felt wrong, the magazine quoted a Kardashian insider as saying of Kim and Kris. As she and her family were putting the finishing touches on the wedding, she was calling friends, telling them she didn't want to do it, Us Weekly quoted the source as saying.
© Copyright Thomson Reuters 2023. All rights reserved.