Kardashians Travel With 'Enormous Amount' Of Armed Security After Kim's Paris Robbery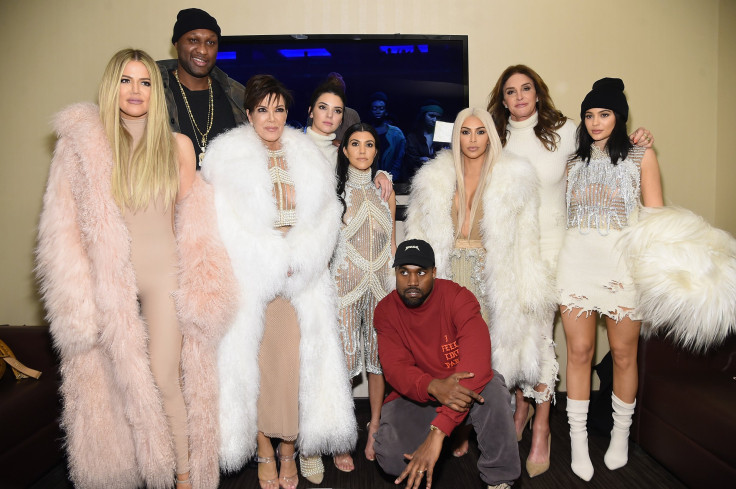 The Kardashians' lives were undoubtedly changed after Kim was robbed in her Paris apartment Oct. 3, 2016. That the family has ramped up its security detail came as little surprise. However, Kris Jenner revealed during a roundtable with the Hollywood Reporter that the Kardashians and Jenners had an "enormous amount" of armed security following the incident.
"Not only do we now have an enormous amount of security — everyone is armed and licensed; it's legit companies that protect all of us — but also the way that we deal with our lives on social media took a huge turn: what we show, what we don't show," Jenner said. "If we go to Disneyland, we're not snapping pictures with Dumbo; we'll wait until we leave and then share something we want to share. But it also gave us great pause about what to share."
Read: Kim Kardashian Says She Might Not Return To Paris For '10 Years' After Robbery
She added, "There is nothing wrong with working hard and getting something wonderful for yourself if you want to or that's what you're into, but I think the way that we share it with other people really changed. You think five times about what you're going to put out there on social media."
Kardashian, whose experiences in dealing with the aftermath of the robbery were well documented on Season 13 of "Keeping Up with the Kardashians," said as much in her first sit-down interview since the incident with Ellen DeGeneres in April. During the interview, the 36-year-old reality star specifically spoke about how the event has changed her and made her weigh the importance of what she shared on social media.
"It was probably no secret, you see it on the show when I was being flashy. I was definitely materialistic before," she told DeGeneres. "Not that there's anything bad with having things and working hard to get those things. I'm really proud of everyone around me who's successful, but I'm so happy that my kids get this me and that this is who is raising my kids. I just don't care about that stuff anymore."
Read: Kim Kardashian's Paris Robbers Tried To Burglarize Her Before, Star Learned During 8-Hour Testimony
Kardashian also revealed during the interview that the men who robbed her had been following her for upwards of two years and were looking to score specific items and jewelry that she wore during public appearances and interviews. In a recent episode of "Keeping Up with the Kardashians," she learned during an eight-hour testimony that her assailants attempted to rob her before but were foiled by her husband Kanye West being present.
Speaking about the incident with DeGeneres during her appearance on the daytime host's talk show, Kardashian said she was ultimately grateful to be able to learn from the experience and said it made her a better person.
"I know this sounds crazy, but I know that was meant to happen to me," Kardashian said. "That was so meant to happen to me. I really feel that things happen in your life to teach you things."
© Copyright IBTimes 2023. All rights reserved.