Karrueche Tran-Chris Brown Update: 'Loyal' Singer Closely Escapes Running Into Ex-Girlfriend At iHeartRadio Awards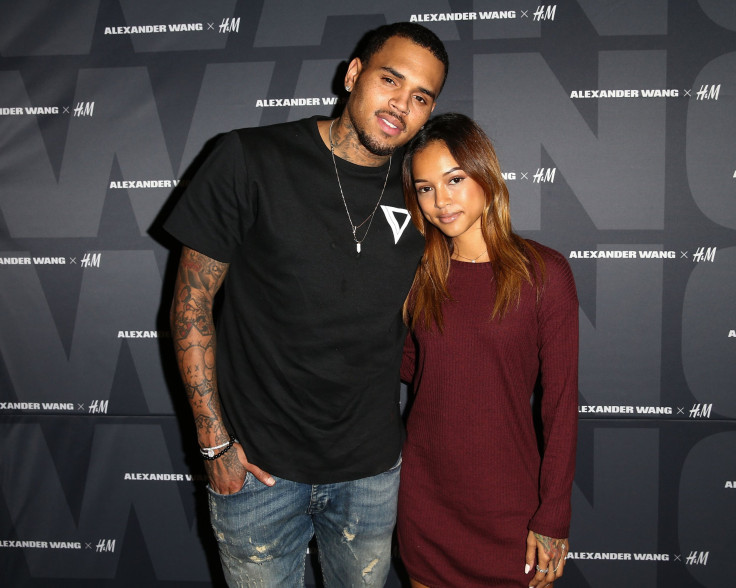 Chris Brown took to his Instagram account late Sunday to post some cryptic messages that came just hours after the "Loyal" singer attended the iHeartRadio Awards, where Karrueche Tran was also present. Last week, Tran's manager denied a year-old rumor about Tran cheating on Brown with rapper Drake.
"Can I be of some assistance?" Brown captioned one of his photos. Another caption to a second photo read: "Be yourself, be inspired."
On Sunday, Tran and Brown escaped a close run-in at the red carpet of the iHeartRadio Awards, where the singer performed. Brown reportedly arrived just moments after Tran. It was, however, unclear if Brown and Tran met during the event, Hollywood Life reported, as there were high chances of the two crossing paths.
Brown and Tran have been feuding with each other since the latter split with the 26-year-old singer after reports surfaced in March 2015 that he had fathered a child with model Nia Guzman. Since then, the former couple has also sparked several reconciliation rumors. However, recently reports have claimed that Tran has no interest in getting back with her former lover. Tran also said that she wants to polish her image amid her ongoing tiff with Brown.
"It's very important at this point because I'm a businesswoman and I need to present myself in the best way possible. Unfortunately, people know me for certain other things that they've seen in the media, or whatever it is, so now it's very important for me to show my personality and show the woman I am and the woman I'm growing to be," Tran told HipHollywood.com.
Brown made headlines last week when he slammed singer Kehlani for attempting suicide after she was faced with a rumored cheating scandal. Fans took to Twitter to express their disapproval of Brown's comment on Kehlani. Brown's response re-ignited a year-old claim made by the singer that Tran cheated on him with Drake.
According to Inquisitr, Tran's manager Jacob York responded a year later last week denying Brown's allegations.
© Copyright IBTimes 2023. All rights reserved.