Karrueche Tran-Chris Brown Update: 'Loyal' Singer Wants Ex-Girlfriend To 'Thank Him' For Career And 'Stop Talking About' Him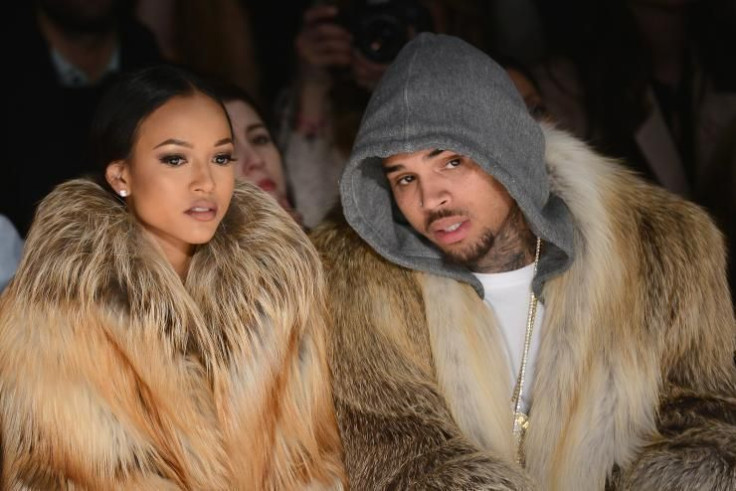 Chris Brown slammed Karrueche Tran saying that his ex-girlfriend should "thank him" for her career, just days after the model opened up about her relationship with the "Loyal" singer. In a recent interview with BBC's Newsbeat, Tran said that her relationship with Brown "affected her work."
"Let's be clear about it there would be no Karrueche Tran if she didn't dated Chris Brown," sources close to Brown told Urban Islandz. "The world would not know who Karrueche Tran is if she didn't injected herself into Chris life after the Rihanna incident.
"So for she to come around now and blame Breezy for her troubles in the business is disgusting. She should be thanking [Brown] for making her famous and stop bashing him for her misfortune," sources reportedly added.
Brown and Tran split earlier this year after the latter discovered that the singer had fathered a child with model Nia Guzman.
Another source close to Brown revealed that even though he was bothered by Tran's statement, he's "trying to not let it get the better of him."
"He has his daughter, Royalty, to focus on and also his upcoming album so he has been busy in the studio putting on the finishing touches," the source said, according to the Inquistr, noting that Tran should focus on "moving on" from their relationship and "stop talking about Chris in every single interview that she does."
During her interview, Tran admitted that she has struggled with the negative comments since she started dating Brown after he was convicted of assaulting his ex-girlfriend Rihanna.
"I want to respond but I've learned it's best to just let it go and not even put any energy towards that," Tran told News beat. "I used to date him, and now as I am growing into myself and maturing and getting my career together, I am starting to have my own name without having to be associated."
Tran also said that she is no longer in contact with Brown and has moved out of the "negative stuff" that people spoke about her that she is only famous because she dated Brown.
"A lot of people think I am a weak individual because of past situations and when it comes to business sometimes people don't want to be involved with somebody like that. Which is understandable, but it sucks, because I'm not a weak person," Tran said.
© Copyright IBTimes 2023. All rights reserved.