Karrueche Tran-Chris Brown Update: Who Is Ammika Harris? 'Loyal' Singer Allegedly Dating Ex-Girlfriend's Look-Alike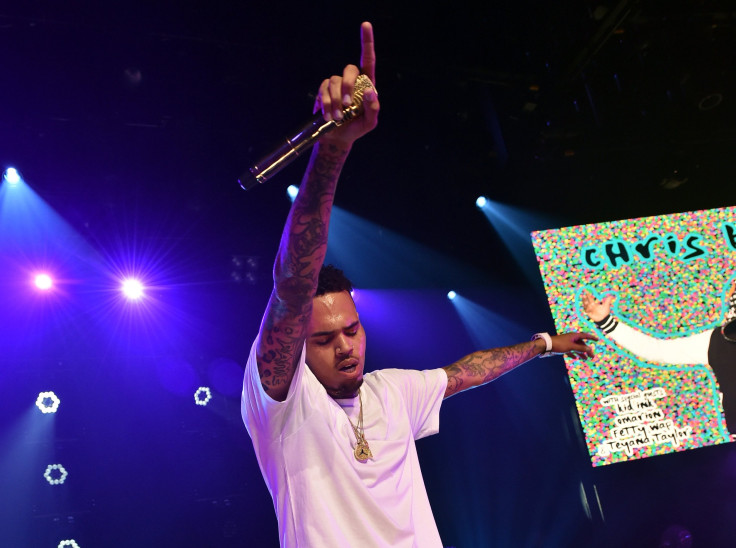 Chris Brown is allegedly dating Ammika Harris, an aspiring model who looks like his former girlfriend, Karrueche Tran, Hollywood Life reported Tuesday. Earlier this year, Tran broke up with Brown after she discovered the singer had fathered a child with model Nia Guzman.
News of the "Loyal" singer's latest romance was first reported by MediaTakeOut.com, which said that Harris' facial features were similar to that of Tran. Harris is also reportedly part African-American and part Asian like Tran, the report alleged. A photo obtained by the website, reportedly shows Brown posing alongside Harris and three other women. Harris' Instagram account was made private late Tuesday, giving rise to speculation that the two may be seeing each other.
"Chris isn't serious about anyone. He's talking to females and everything, but as far as him being committed and tied down, that's not happening," a source told Hollywood Life. "His heart is still broken. And no lie, he still misses parts of Karrueche. She was good to him and she meant a lot to him. He misses that little small frame of hers, picking her up and all that good stuff.
"Does he purposely go after women that look like her? Sometimes. The boy definitely has a type and he definitely thinks Ammika is some fine china," the source added.
After his split with Tran, Brown made several efforts to win her back, but gave up after his requests were rejected. Last month, reports surfaced that Tran and Brown may be planning to reconcile after they were spotted together. However, the model said in an interview with Ryan Seacrest in July that she was not sure if she would get back with Brown.
Meanwhile, Brown revealed that he only wanted to concentrate on his career and his daughter, Royalty. The singer is reportedly engaged in a custody battle with Royalty's mother Guzman. According to reports, Brown believes Guzman is using their daughter to extract money from him.
Guzman's attorney Carl Anthony Moore, however, refuted the allegations Tuesday. "Nia is not using Royalty as a pawn. Nia simply wants Chris to do everything a responsible father would do; and that's to provide protection and safety for his child. We want Chris to pay child support! She's asking the court to award her the proper child support and she wants significantly more than what Chris is currently paying," he told Hollywood Life.
© Copyright IBTimes 2023. All rights reserved.