Karrueche Tran Disses Rihanna Twerk Video, Says It Was 'Desperate,' And Chris Brown Agrees, Source Says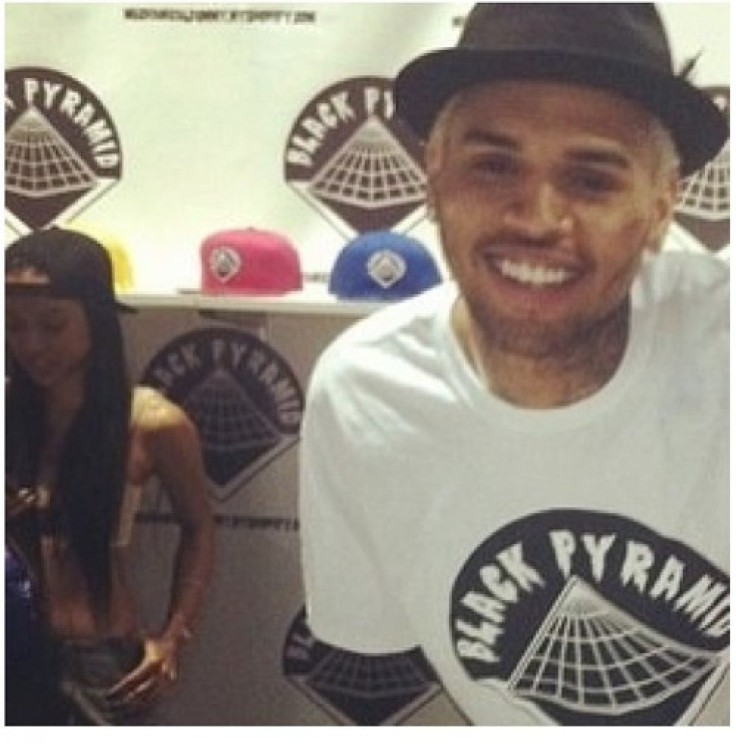 Rihanna's best friend Melissa Forde released a video of the singer twerking last week, but Karrueche Tran and Chris Brown apparently are not impressed. Twerking is a dance move that has recently become popular in music videos and centers on a person gyrating his or her hips.
For example, 20-year-old Miley Cyrus joined the dance craze with a video of herself twerking while wearing a unicorn suit: It went viral back in March. She then created her own twerk team and showed off the dance yet again in her latest hit video, "We Can't Stop."
In a 15-second video posted by 25-year-old Rihanna's best friend on Instagram, the singer may be trying to make ex-boyfriend Brown jealous, as she is dancing to A$AP Rocky's "F---in' Problems," which also features Drake and Kendrick Lamar. Rihanna briefly dated Drake after she and Brown split, creating a rift between the male artists.
About the singer's new video, a source told Hollywoodlife.com that Brown's model girlfriend, Tran, saw "no reason for all that. Karrueche doesn't really talk about Rihanna, but she has seen her twerk video and couldn't believe it. From her perspective, it wasn't tasteful at all. There was just no reason for all that. I don't know. That girl's free to do whatever she wants, but it makes her look bad and thirsty doing stuff like that."
Brown allegedly agreed, saying Rihanna appears desperate for attention. The on-and-off couple officially split in May, and, weeks later, 24-year-old Brown went back to Tran, who was his former flame. Rihanna is currently single, but focusing on her "Diamonds" world tour that is set to end in November.
© Copyright IBTimes 2023. All rights reserved.