Karrueche Tran Twitter Rant About Chris Brown? 'What Is Wrong With You?' She Asks Following Ex-Boyfriend's Arrest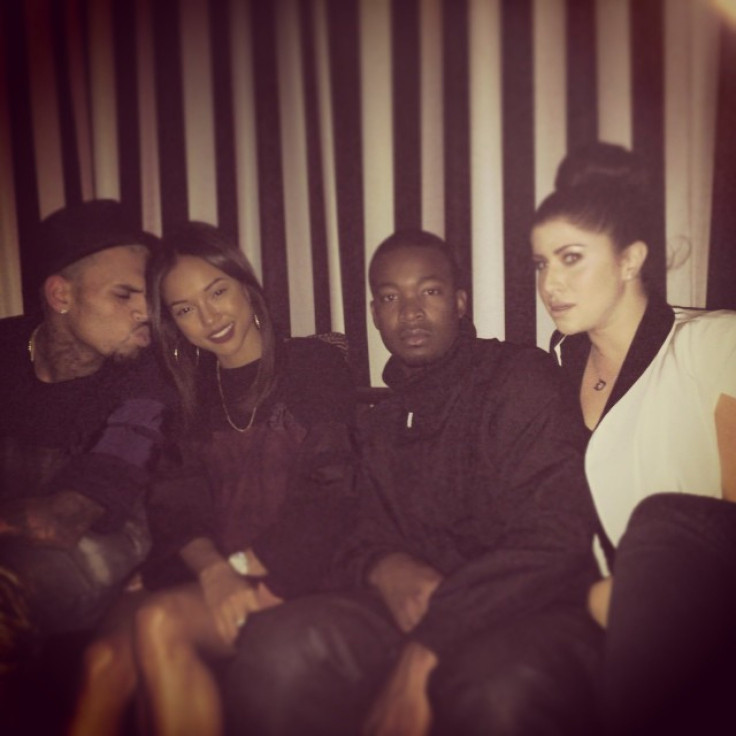 Karrueche Tran seems to have gone on a Twitter rant about ex-boyfriend Chris Brown, following his arrest in Washington, D.C., on Sunday morning. Just last week, the two reportedly broke up yet again, after Brown sent out cryptic messages on Twitter.
Presumably after hearing about Brown's arrest, Tran tweeted on Sunday: "I hate waking up to bad news." She then wrote, "What is wrong with some of y'all? Did y'all parents not love y'all enough? Y'all gotta quit w this negative s--- 24 f-ckin 7 [sic]."
Brown, who was arrested around 4:30 a.m., could face four years in prison if the judge decides this incident violates his probation for assaulting then-girlfriend Rihanna in 2009. The 24-year-old rapper was hosting a party at the Park at 14th nightclub prior to his arrest.
TMZ reports that Brown was arrested for felony assault after allegedly punching a man in the face who jumped into a picture with him. Two women asked Brown to take a photo while he was in front of the W hotel. He obliged before two men rushed to get into the picture. The performer, who didn't appear to be under the influence of alcohol, reportedly said, "I'm not into this gay s--t, I'm into boxing," before punching the victim in the face. The fight allegedly continued on the ground.
In addition to Brown, his bodyguard was also arrested. The second man involved was taken to the hospital and reportedly is claiming that he was injured in the fight.
© Copyright IBTimes 2023. All rights reserved.