Kashmir Tensions Threaten Region's Dramatic Tourism Revival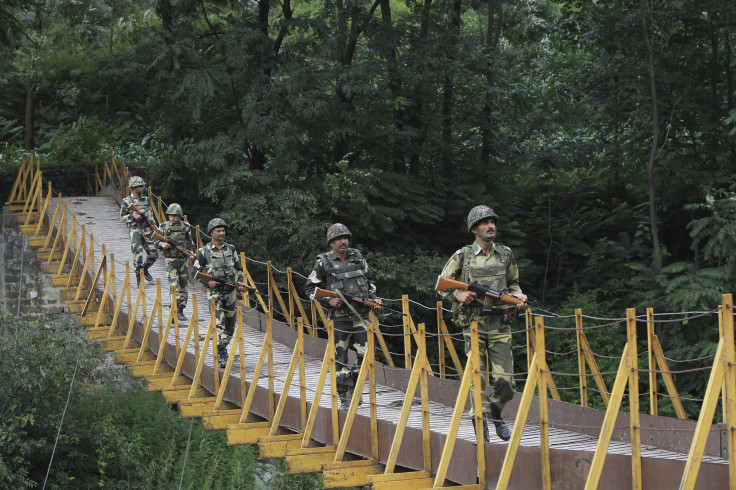 After two decades of violence, the disputed Himalayan state of Jammu and Kashmir was looking about as peaceful as it did when the hippies first put it on the tourist map during the heyday of the Asia Overland Route until cross-border attacks between Indian and Pakistani forces this year caused relations to plummet yet again. The latest flare-up earlier this week threatens to put a damper on a dramatic rebound in popularity for the state, which boasts Swiss-like alpine vistas and has seen a surge in visitors over the past year while many other Indian destinations report declines.
Five Indian soldiers were shot dead after troops "entered the Indian area and ambushed" an army patrol in the Poonch area Tuesday, according to the chief minister of the Indian-administered state. Pakistani military have denied that any fire took place. Kashmir has been a flashpoint for the two nations ever since the partition of India on the basis of religious demographics in 1947.
The latest incident follows similar cross-border attacks in January, and comes as both sides were preparing for peace talks, the first to take place under the new Pakistani government. Onlookers fear that the fledgling peace process, underway since last February, could unravel at any moment, sending this unlikely tourist hotspot back into the dark days of the 1990s.
Last year, Jammu and Kashmir reported the fewest deaths since the anti-Indian insurgency began in 1989. As a result, the number of foreign visitors reached a record 2 million, up from a low of 27,000 a decade ago. Kashmir's summer capital of Srinagar reported full hotels and airfares up by as much as 40 percent. Officials had hoped more tourism would mean more jobs and, in turn, less violence.
This summer, monsoon rains, floods and poor publicity following a string of violent sexual crimes against women kept tourism numbers down across India, with the blaring exception of Jammu and Kashmir. Numbers were up 10 percent year-on-year, according to local authorities, despite protests in February and a newly imposed curfew. Tourism officials even kicked off the season with the first-ever Kashmir Tourist Festival in an effort to rebrand the area after nearly 20 years of crippling violence.
"We are witnessing a good number of tourists. Compared to last year, more tourists have already visited Kashmir in the past two months. At Srinagar's Sheik-ul-Alam International Airport, tourist arrivals are also up significantly," Ghulam Ahmad Mir, the state's tourism minister, told local newspaper Khabar South Asia last week before the cross-border tensions heated up again.
What brought in the hippies of the 1970s (and the Mughal warriors and Buddhist lamas before them) is the same thing that lures today's intrepid travelers: The Himalaya high. The houseboats of Srinagar, the serenity of Dal Lake and treks out of Pahalgam have changed little in the years since Kashmir last welcomed throngs of thrill-seeking idealists. With roaring rivers, jagged cliffs and sky blue lakes, India's final frontier is worlds away from the hustle and bustle of an increasingly modern subcontinent -- a fact not lost on the almost 10 million domestic tourists who flooded into the region last year.
Now, local tourism officials hope that the latest bump in the road to economic recovery and political stability will be just that, a bump. Yet, tensions remained high this week as funerals for the killed soldiers attracted hundreds of attendees and angry opposition MPs paralyzed the Indian parliament for three days in protest of a perceived lack of response to the killings, which the Bharatiya Janata Party (BJP) said exonerated the Pakistani army.
Pakistani Prime Minister Nawaz Sharif, who holds a different version of Tuesday's events, issued a statement Thursday saying that he planned to meet his counterpart, Indian Prime Minister Manmohan Singh, in New York in September to "discuss steps to further build trust and consolidate this relationship" over the disputed border. Sharif said it was imperative for both sides not to allow the situation to drift and to "take steps to improve the atmosphere."
© Copyright IBTimes 2023. All rights reserved.