Kat Graham Discusses Difficulty Of Leaving 'Vampire Diaries' Behind: 'I Have To Constantly Prove Myself'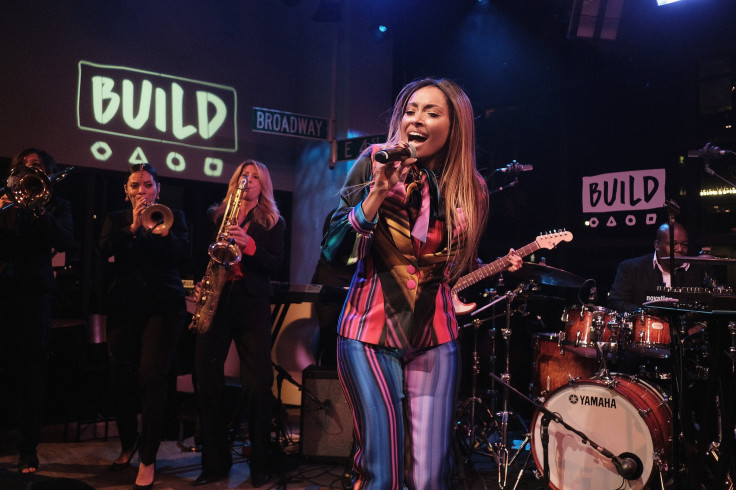 Kat Graham hopes that audiences don't just see Bonnie Bennett when they look at her. The actress has wrapped filming on "The Vampire Diaries," and she revealed her concerns about people being able to see a clear distinction between her and the fictional witch as she focuses more on music.
As a recording artist, Graham wants audiences to see her true talent and personality. She praised artists like Justin Timberlake and Bruno Mars during an interview with Baeble Music, and she said she admires their appreciation for funk and musicianship.
"That's really important for me," she told the outlet. "I don't want to be an artist that's either judged by my looks or cause I can dance or because I was on a hit CW show. Like, I want to be able to make really good music and showcase really good funk."
READ: 'Vampire Diaries' Cast Wraps Filming; See Photos Of Their Final Day
Her latest music video certainly makes it clear that she isn't Bonnie Bennett. Inspired by the film "Paris is Burning," "All Your Love" shows Graham having a blast while getting dolled up in a drag club. Don't expect the 27-year-old to be casting spells in her videos any time soon. She wants to make it clear that Kat Graham the musician is not Bonnie Bennett the witch.
"I feel like I have to constantly prove myself to get away from this pre-setup image of myself of a character that I don't even write or control or dress," she added. "So I just hope that people really see me and really see the music. You don't even have to see me. Just like listen to the music, and if you dig the music, great!"
Graham has released several singles and EPs throughout her career, but her first full length album, "Roxbury Drive," was released in 2015. She is expected to release a follow-up, which will include the single "All Your Love," sometime this year. Her love for music, acting and the '90s will be combined when she stars as Jada Pinkett Smith in the Tupac biopic, "All Eyez On Me."
As "The Vampire Diaries" cast heads in different directions (the series finale airs March 10), Graham isn't the only one focusing on music. Michael Malarkey, who played Bonnie's love Enzo, will also be working on his recording career. While Graham explores funk and dance music, Malarkey seems to lean towards darker, alternative rock.
© Copyright IBTimes 2023. All rights reserved.