Kat Von D and Celebrity Tattoos [PHOTOS]
Fresh from her break up with Jesse James, Kat Von D is in the news again, this time for a tattoo she has of her ex-fiance.
The tattoo is a drawing of a young James, from when he was in fifth grade, and she has no intention to remove the ink, which is on her ribcage.
"I love my tattoo . . . it's more than just a portrait, it has a lot of meaning," the "L.A. Ink" star told TMZ.
Whether it be the names of their children, a scripture in another language or full on sleeves of color, celebrities love their ink, and are not shy about it.
Here's a look at some other famous tattoos.
Must Read: Win or Lose? Kat Von D Loses 'L.A. Ink' Show but Wins Back Jesse James (PHOTOS)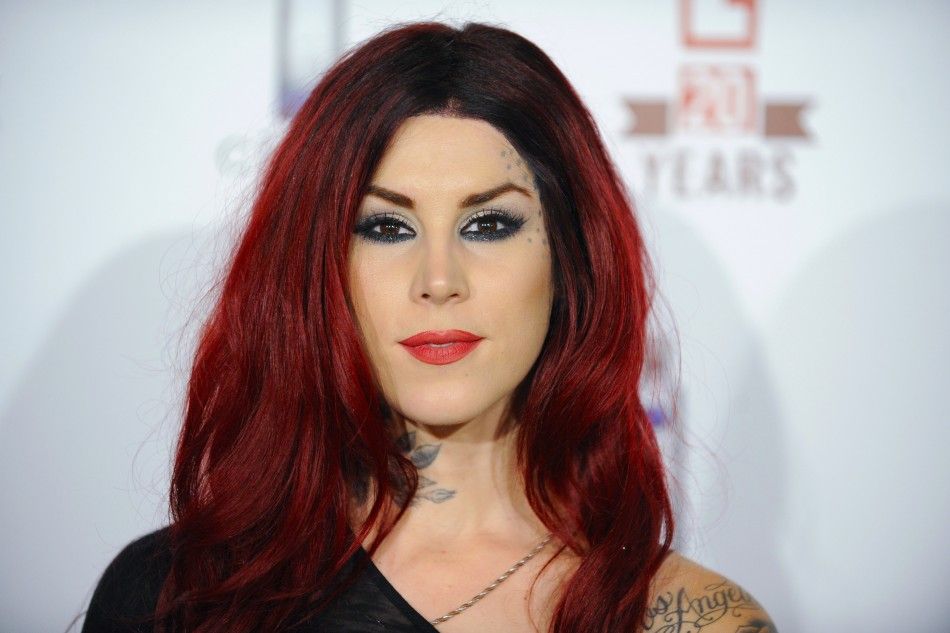 © Copyright IBTimes 2023. All rights reserved.