Kate Beckinsale Recalls How Keanu Reeves Saved Her From Major Wardrobe Malfunction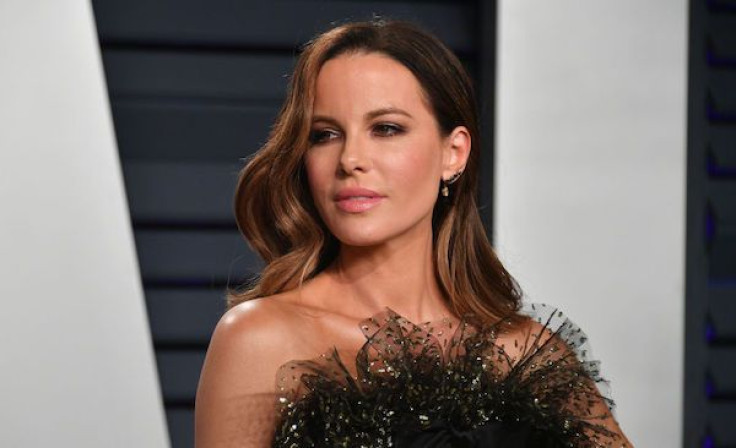 KEY POINTS
Kate Beckinsale shared a throwback photo from the 1993 Cannes Film Festival on Instagram
The actress attended the event with her "Much Ado About Nothing" co-stars
Beckinsale said Keanu Reeves and Robert Sean Leonard helped her hold her gusset on the red carpet
Kate Beckinsale recounted her first experience at the Cannes Film Festival red carpet.
Beckinsale took to Instagram and shared a snap from the 1993 Cannes Film Festival. In the shot, Beckinsale stands with Robert Sean Leonard, Keanu Reeves and Denzel Washington by her side.
In the caption, she recounted the high-stakes moment when she made her first appearance at the annual film festival for her movie "Much Ado About Nothing," three decades ago and what happened before their red carpet appearance.
"So my mum DID find one of the original Cannes pictures, but unfortunately, it's not full length, so you can't see the Dr Martens," she wrote. "Fun fact though: I had bought the bodysuit in the Sock Shop at the airport, and when I got in the car to drive to the premiere with Denzel and Pauletta Washington, all the poppers in the crotch popped themselves open, and it flipped up like a roller blind."
The "Underworld" star admitted that she was so scared that she "quietly panicked," noting that she didn't feel it was appropriate to go around in her undercarriage. So, she shared the incident with her co-stars Leonard and Reeves, who immediately helped her with her predicament.
"Walked out onto the biggest red carpet of my life and whispered to Keanu and Robert Sean Leonard what had happened," she continued. "In this picture, I am holding the front gusset down, and the two of them are holding the back gusset. Absolute legends who may not even have fully understood the physics of what was happening or even heard the word 'gusset' before, but both jumped in to save me, no questions asked x."
The post received several responses, with many showing their appreciation for Reeves and Leonard. They were also thankful that Beckinsale shared the story.
"Oh my Goodness you are the epitome of the show must go on - kudos to the two most awesome guys for helping save the day indeed. I like them even more now," one wrote with a clapping hand emoji. Another wrote, "This move shall forever be named The Three Person Rollerblind."
"They had your back," a third person stated, referring to Beckinsale's male co-stars.
"LOVE this story!!!" a fan commented. Another added, "Awesome awesome story!!"
Beckinsale attended the 2023 Cannes Film Festival last week, and she looked young as ever, with many wondering if she "had a facelift" because she looked gorgeous at 50.
"No threads, no thread lift, no Botox, no laser, no nose job, no filler," she replied to one netizen asking her on social media, Page Six reported. "I do have facials with prp to boost collagen and micro current for skin tightening and oxygen. I probably would try laser, but I'm a bit scared. Haven't so far."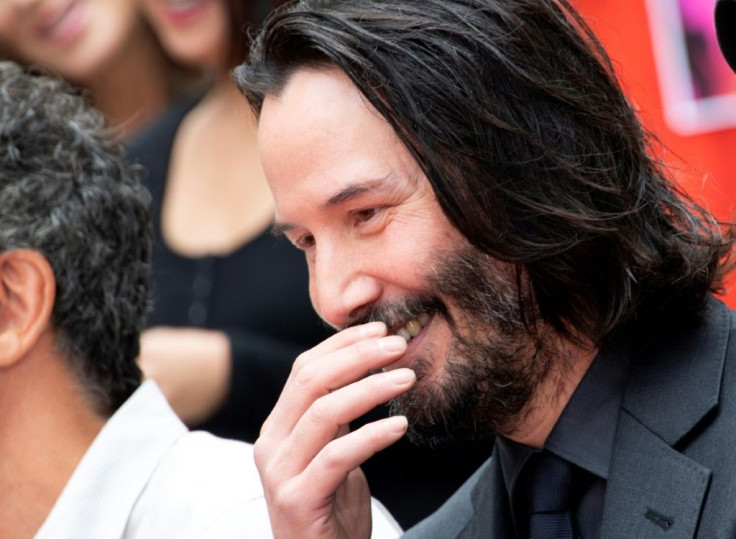 © Copyright IBTimes 2023. All rights reserved.