Kate Hudson Reacts To Rumors She's Dating Angelina Jolie's Ex Brad Pitt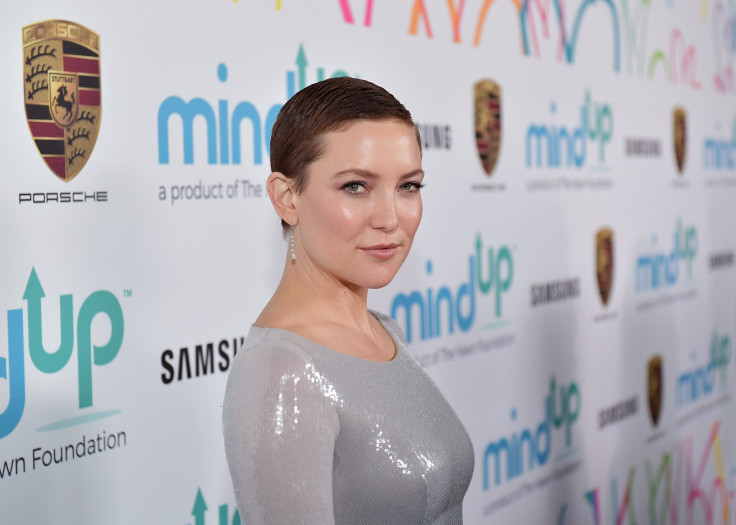 Brad Pitt has been linked to several women after his split from Angelina Jolie, and the one of them is Kate Hudson.
The "Almost Famous" actress recently opened up about the rumors claiming that she is dating Pitt, denying that there is anything between her and the "Fight Club" actor. In fact, Hudson said she has not even seen Pitt in several years.
"That was the craziest rumor of all time. There's nothing true to that. As a matter of fact, I hadn't actually seen him in, like, four years," Hudson said during an appearance on "Watch What Happens Live With Andy Cohen" (as quoted by Entertainment Tonight).
However, Hudson also confessed that she has no problem with the rumors romantically linking her to Jolie's estranged husband. "It was kind of an awesome rumor. I kind of liked it," the actress said. "I was like, 'OK, fine. We're having twins!"
The "Bride Wars" star's brother, Oliver Hudson, previously poked fun at the rumors by sharing a snap of the tabloid that published the report on Instagram. The photo featured Hudson and Pitt on the cover, with the headline that read: "It's Getting Serious Brad Moves In!"
In a lengthy caption, the "Rules of Engagement" actor made up a story and joked about his grievances with living with Pitt. "Yeah and it's been hell!! He's messy as [expletive]," Oliver wrote.
"He drinks out of the [expletive] carton and leaves the door open when he's taking a dump!! And this is when he's at MY house!!! He's already calling me brother and has driven a wedge between myself and my real brother Wyatt who now won't speak to me.. he insists my kids call him uncle B and lost my youngest at the Santa Monica pier for 2 days," he added.
Aside from Hudson, Pitt was also linked to Siena Miller. The pair was reportedly seen holding hands at a night party session at Worthy Farm in June. An insider also claimed that the two had been "secretly dating" five months after his split from Jolie. They apparently just maintained a low profile to keep their romance away from the prying eye of the public. Miller has since denied the rumors.
In related news, Gwyneth Paltrow was also asked if there is a chance that she and Pitt will reconcile following his split from the "Maleficent" star. However, the "Avengers: Infinity War" actress said she doesn't think she and Pitt will ever get back together.
"Someone wants Brad Pitt and I to get back together. I think that ship has sailed," Paltrow explained during the Goop Facebook Q&A in June.
© Copyright IBTimes 2023. All rights reserved.