Kate Hudson's Baby Bingham's Heartbeat Breaks Record For Youngest Person To Appear On A Rock Song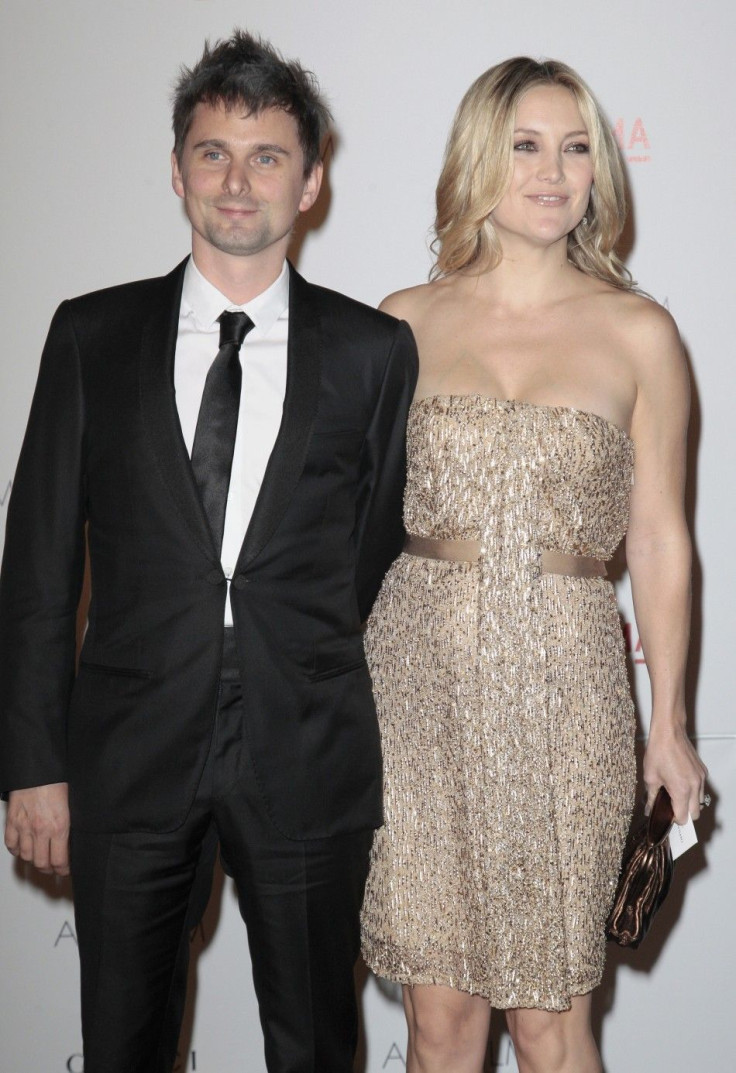 Bingham, the son of actress Kate Hudson and Muse singer Matt Bellamy, has broken the record for the youngest human being to appear on a rock track. The baby achieved this impressive feat before he was even born, as a recording of his heartbeat can be heard on the new Muse song "Follow Me."
Nirvana may have created a classic grunge album called "In Utero," but this is going even further, as Bellamy told Rolling Stone that he pressed an Apple iPhone next to Hudson's pregnant belly and recorded Bingham's prenatal tiny heartbeat "just before she pushed him out," according to the San Francisco Gate.
The song appears on Muse's new album, "The 2nd Law," which is being released on the heels of the band's performance at the 2012 Olympics in London, England. Muse was also behind the official song of this year's Summer Games, called "Survival."
So when you listen to "Follow Me," one of the other tracks on "The 2nd Law," the thumping you'll hear is actually the sound of Bingham's miniature heart beating while he was still in Kate Hudson's womb. Crazy stuff.
The recording breaks the record set just this year by Jay-Z and Beyonce's daughter, Blue Ivy Carter, whose first crying sounds were used in the 2012 Jay-Z song "Glory."
Things are going great in the life of Kate Hudson, Matt Bellamy and baby Bingham. Not only is Muse riding high, but Kate Hudson is working on a slate of interesting projects, including a role on Season 4 of the hit TV show "Glee."
The daughter of actress Goldie Hawn, Kate Hudson exploded on the Hollywood scene in 2000 with her now-classic role in the film "Almost Famous," about a young "Rolling Stone" journalist in the heyday of rock-and-roll music.
© Copyright IBTimes 2023. All rights reserved.