Kate Middleton Accused Of 'Cultural Misappropriation' For This But Duchess Not Guilty
Kate Middleton is accused of cultural misappropriation.
The Duchess of Cambridge shared her design for a woodland wilderness garden at the Chelsea Flower Show. Many noticed that Middleton included a teepee in the layout and this sparked a culturally sensitive issue.
Native Americans have regarded the cone-shaped tent as a sacred object and others might see Middleton's design as a bold move by using the ancient living space as a prop for a garden. Sociology professor Frank Furedi believes that others might accuse Middleton of cultural misappropriation, but for him, the duchess is not guilty.
"No doubt some idiots will claim it's a cultural misappropriation. It doesn't really evoke the traditional vision of an English garden, but it's harmless enough. Even duchesses should have the freedom to do something a bit offbeat sometimes," he told the Sunday Times.
According to Kensington Palace, the garden builds on Middleton's passion for the outdoors and the proven benefits of nature to physical and mental health. The Duchess of Cambridge is an active advocate of the positive impact that nature and environment bring to child development.
In related news, Middleton was reportedly very hurt with Queen Elizabeth II's criticism about her lifestyle before she married Prince William. At one point, Middleton had no full-time job and was always clubbing and partying. Her Majesty even found Middleton's "frivolous displays of wealth unpalatable."
Middleton was advised to "hold her tongue" and not make any comments about the Queen's opinion about her because it was not a good idea to talk to her future grandmother-in-law. Since then Middleton has been very keen in keeping her mouth shut when it comes to private matters.
According to royal commentator Camilla Tominey, this is something that Meghan Markle should learn from her sister-in-law. It's not certain if the Duchess of Sussex was involved in her friends' controversial interview with People, but the journalist suggested that it's unlikely for those anonymous sources to speak out without the duchess' permission.
Tominey recalled an incident when she called Middleton for comments about her split from Prince William. The Duchess of Cambridge declined to comment and told her that she never commented to the press and didn't think it would be wise to start by sharing the details to her.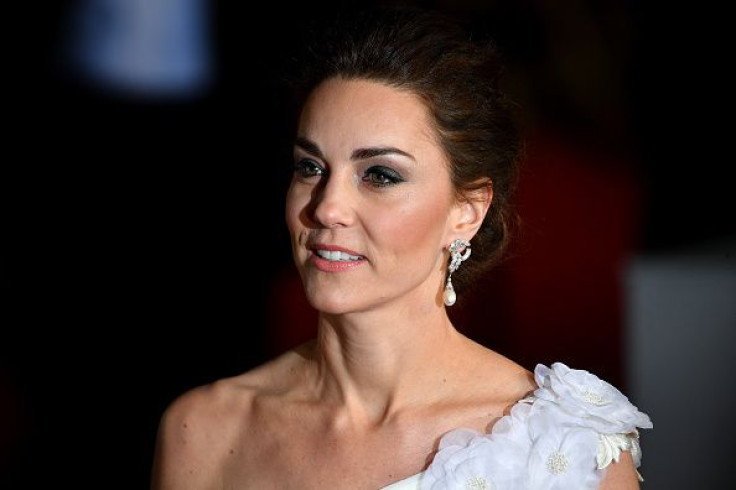 © Copyright IBTimes 2023. All rights reserved.