Kate Middleton Comforts 'Nervous' Fan Who Wants To Take Selfie With Her [Watch]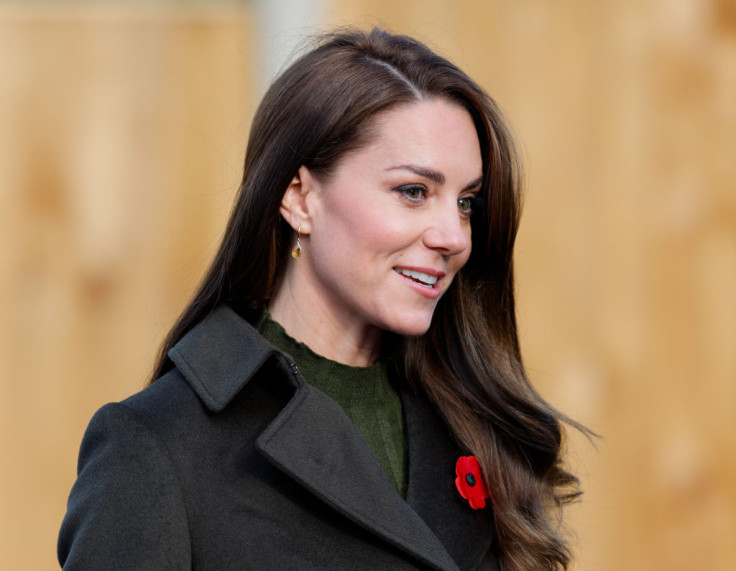 KEY POINTS
Kate Middleton agreed to do a selfie with a royal fan at the Leeds Kirkgate Market in England
The Princess of Wales comforted the man after he told her he was "nervous"
Royal fans praised the future queen consort over the sweet encounter
Kate Middleton had a sweet encounter with a royal fan this week.
The Princess of Wales traveled to the northern England city of Leeds Tuesday to meet the locals and discuss her new initiative. Middleton's new campaign, Shaping Us, kicked off Monday and aims to raise awareness and get a conversation about the importance of the first years of life, People reported.
As she walked through Leeds Kirkgate Market, where she met vendors to discuss early childhood, one man from the crowd approached Middleton and asked if he could take a selfie with her.
Princess Kate stopped and went over to the man, who ended up fumbling with his phone to change the camera direction.
"I'm sorry. I'm really nervous," the man said.
"Please don't worry, it's OK. We all get nervous," Middleton said to comfort the man.
The pair smiled for a selfie. After posing for the shot, Middleton turned to the man and told him, "Well done. Nice to meet you. Take care."
GB News' royal correspondent Cameron Walker was able to capture the moment and shared footage of the encounter via Twitter.
Royal fans and Twitter users praised Middleton for the way she handled the encounter.
"She is the sweetest!" one commented. Another added, "She really is a natural at this."
"What a lovely woman. She really tried to put him at ease," a third person wrote.
"Catherine is reciprocating the people's support in the subtle and graceful way that is her signature style," another royal fan said.
"Catherine is such a people person. [She is] kind and genuine. It doesn't matter who they are, young, old and anyone in between. We are so lucky to have her," a fifth commenter added.
Joan Dove, 75, was among the locals who met Middleton during her latest outing and expressed her surprise over the future queen telling her she was pleased to meet her.
"It's humbling when someone like her says that," Dove said, People reported. "I have seen about the campaign on the TV. She does a lot of work for children. She's so natural with people."
Angie Chilton, 72, shared the same sentiment, telling the outlet that Middleton was very approachable.
"She's not standoffish. People are aware of who she is so they might not want to approach her but she's very forthcoming," Chilton said.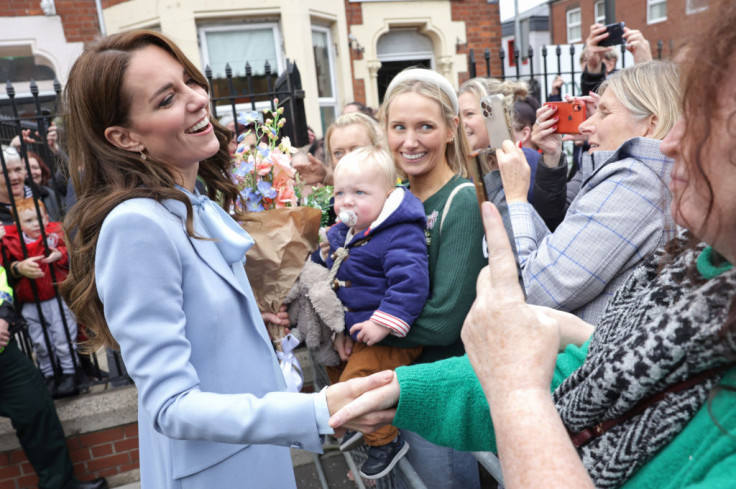 © Copyright IBTimes 2023. All rights reserved.