Kate Middleton Favored Over Meghan Markle For These Reasons, Royal Fans Discuss
Kate Middleton is favored over Meghan Markle because of her personality.
The Duchess of Cambridge and Duchess of Sussex are both popular for their fashion and influence. However, some royal fans prefer the future queen over Prince Harry's wife.
According to one netizen, her favorite is Middleton. She praised how the duchess behaves as a member of the British royal family.
"Catherine is everything I would imagine a member of the BRF to be. She has a quiet restrained dignity but also exudes warmth and kindness. She respects tradition but will do some things in a non traditional manner, like the way the took time off to raise a family and enjoy married life," Audra Sebastian wrote.
The same user added that Middleton is the definition of class. Another royal follower admitted that she admires the two duchesses. For her, the two have different upbringing, work, attitude, and position in the royal family, so the comparison is unfair. But she is a bigger fan of Middleton.
"But personally I am a greater fan of the Duchess of Cambridge. This is mostly because I like her sense of style, the regal way she carries herself and the area of work she focuses on," the online user wrote.
Kathleen Grace added that Middleton behaves in a manner of class and dignity. She is also smart, elegant, refined, warm and friendly. She also exudes kindness and caring. In addition, the duchess has grown into a mother, valuable partner to Prince William and the right woman for her role.
Middleton is also praised for the way she handles her staff. The Duchess of Cambridge is reportedly loyal and supportive to her staff. Meanwhile, Markle was reportedly difficult to work with, prompting some to call her "Duchess Difficult." However, some sources said that it was not true and they even ordered the publication who reported it to make another apology to the Duchess of Sussex.
In related news, Markle reportedly snubbed Queen Elizabeth II's invitation to visit her in Balmoral. This reportedly left the monarch heartbroken and furious. Markle also reportedly insulted Middleton by saying that she won't turn into a "dowdy duchess like Kate."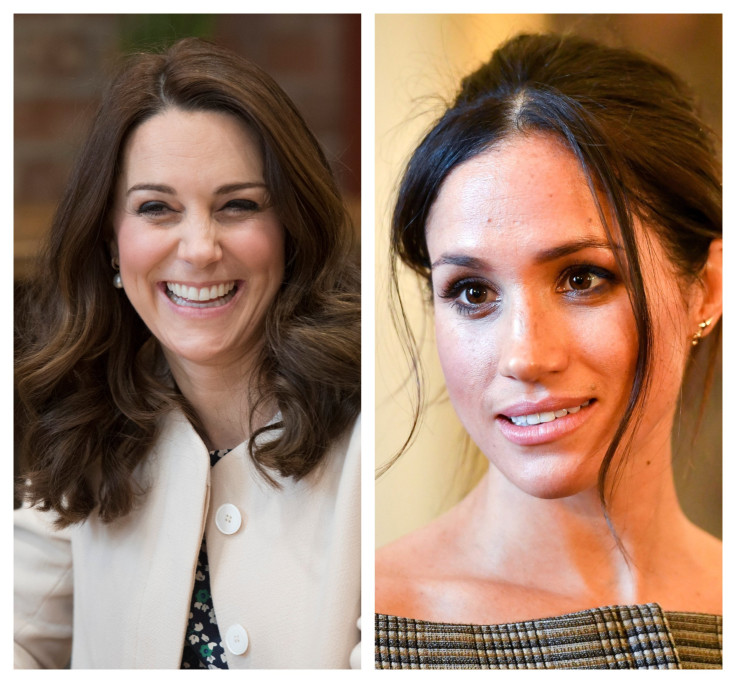 © Copyright IBTimes 2023. All rights reserved.