Kate Middleton Fourth Pregnancy Clues Suggest Another Baby After Prince Louis
Kate Middleton and Prince William may welcome another baby after Prince Louis.
Royal fans continue to bet on whether or not the Duke and Duchess of Cambridge are welcoming their fourth baby soon. The latest clue from betting odds suggests that Prince William and Middleton are very likely to be parents of four.
Bookies Ladbrokes latest odds of Prince William and Middleton announcing a fourth pregnant this year are at 5/2. Punters have also placed bets at 10/1 for Middleton to give birth this year.
"Baby fever may well hit the Royal Family this year with the Duchess of Cambridge the latest name to be linked with a 2019 pregnancy," Alex Apati of Ladbrokes told Express UK.
Interestingly, the Duke and Duchess of Cambridge may be eager to have a fourth baby as Prince Harry and Meghan Markle are currently expecting their firstborn. Middleton said in a recent interview that she was very excited for her children Prince George, Princess Charlotte and Prince Louis to have a cousin on the way. The royal mom of three added that it will be "really special."
Also, many believe that the future king and queen will follow after Queen Elizabeth II and Prince Philip. Her Majesty and the Duke of Edinburgh have four children, which could be another clue for the couple adding a new one to their current brood.
A royal source told the publication that Middleton has always wanted "at least three" because she is one of three siblings. Prince William was more reluctant because Prince George was a "difficult baby." When the couple welcomed Princess Charlotte, she was a lot easier, so the idea of having a newborn isn't "half as challenging" anymore.
Months after Prince Louis' birth, the betting odds suggested that the royal couple will likely have another baby because they want to give their only daughter, Princess Charlotte, a sister. Prince William and Middleton already have two boys and so they want another girl.
"We have already taken bets on Kate and William having a fourth baby and the odds suggest Prince Louis won't be their last," John Hill of Coral said at the time.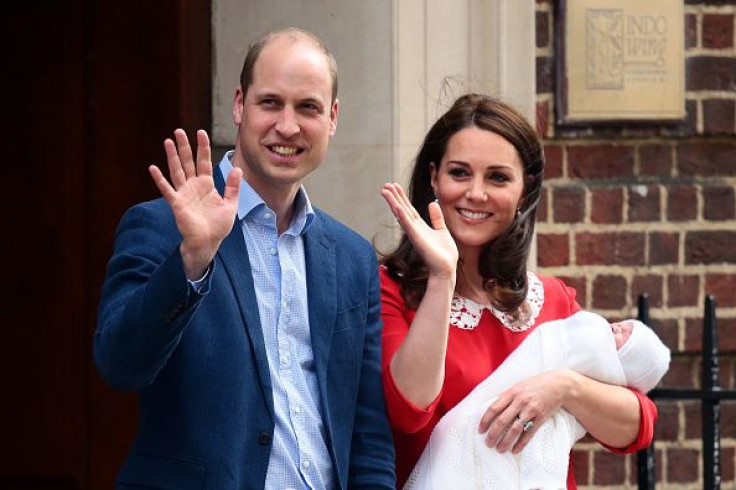 © Copyright IBTimes 2023. All rights reserved.