Kate Middleton Gave Prince William Something Meghan Markle Can't Give Prince Harry
Despite Meghan Markle and Prince Harry's whirlwind romance, it appears Kate Middleton and Prince William may have the upper hand when it comes to having the perfect love story.
After losing Princess Diana at a young age, Harry lost the strong family bond his mother created while she was alive. When William married Kate, his new in-laws offered him a new bonding opportunity. However, due to Meghan's feud with her family, the Duke of Sussex will likely never have the same experience as his brother.
In a resurfaced "Royals" podcast from New Idea, royal commentator Angela Mollard revealed the negative comments made by Megan's father, Thomas, and half-sister Samantha, have ruined any chance of Prince Harry experiencing the same bond William has formed with Kate's family.
"The only thing I think is slightly sad about it, is Harry having lost his mum. He's got his brother and his dad, but hasn't had that really close-knit family since he was 10 or 11, the royal expert explained.
Meanwhile, William's marriage to Kate, who is close with her family, brought new relationships into the Duke of Cambridge's life. "We know from things William has said that Kate Middleton's family means a lot to him for that reason," Mollard said.
"I just feel a little bit sad that Harry is not getting that through his in-laws," she added.
Although Prince Harry may not form a special bond with Meghan's family, the couple could create a strong bond when they welcome their first child together.
Meghan is expected to give birth in the spring. The couple plans to keep details about the baby's arrival private until that have had enough time to celebrate as a family.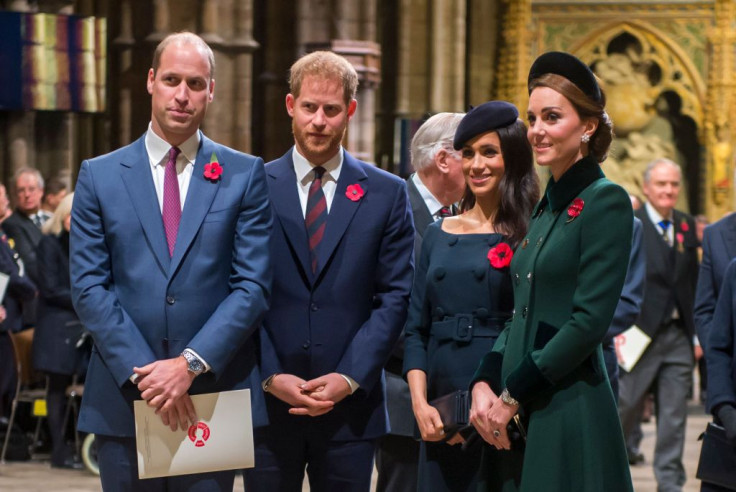 © Copyright IBTimes 2023. All rights reserved.