Kate Middleton Has Worn These Jewelry From Royal Collection But Meghan Hasn't
Kate Middleton has worn several items from the Royal Collection that Meghan Markle has not.
The Duchess of Cambridge has been seen wearing various items from the Queen's vault. On the other hand, the Duchess of Sussex has never worn any other item from the collection except for the tiara she wore on her big day.
Here are some of the different items Middleton wore from Queen Elizabeth II's collection that Markle has not.
Cartier Halo Tiara
Middleton wore the Cartier Halo tiara when she walked down the aisle and exchanged "I dos" with Prince William in 2011. The tiara was originally given to the Queen Mother by King George VI and was then gifted to their daughter, Queen Elizabeth II, on her 18th birthday. Princess Margaret frequently wore the headpiece when she was still alive.
The Cartier Halo tiara was last seen at the National Gallery in Canberra, Australia as part of the "Cartier: The Exhibition." It stayed there until July 22, 2018.
Lotus Flower Tiara
Middleton has worn this tiara on a couple of occasions at Buckingham Palace. This headpiece was originally worn by the Queen Mother and was made from a necklace that was a wedding present from her husband in 1923.
Queen Mary's Lover's Knot Tiara
Middleton loves wearing tiaras. She showed up at the state banquet Queen Elizabeth II hosted for Donald Trump in a white gown with this headpiece.
According to Emma Forbes, unlike Middleton, Markle is not a "tiara kind of girl." The Duchess of Cambridge is more traditional and the royal jewels are "quite traditional."
Nizam of Hyderabad Necklace
The Duchess of Cambridge wore the extravagant necklace for a black tie reception at the National Portrait Gallery in 2014. The spectacular necklace was a wedding gift to the Queen from the Nizam of Hyderabad in 1947.
Four-strand Pearl Diamond Choker
Middleton borrowed another item from the Queen's vault on Queen Elizabeth II and Prince Philip's 70th wedding anniversary. The four-strand pearl choker with a central diamond has been worn by Queen Elizabeth II and Princess Diana. It was commissioned using a collection of cultured pearls given to Her Majesty by the Japanese government.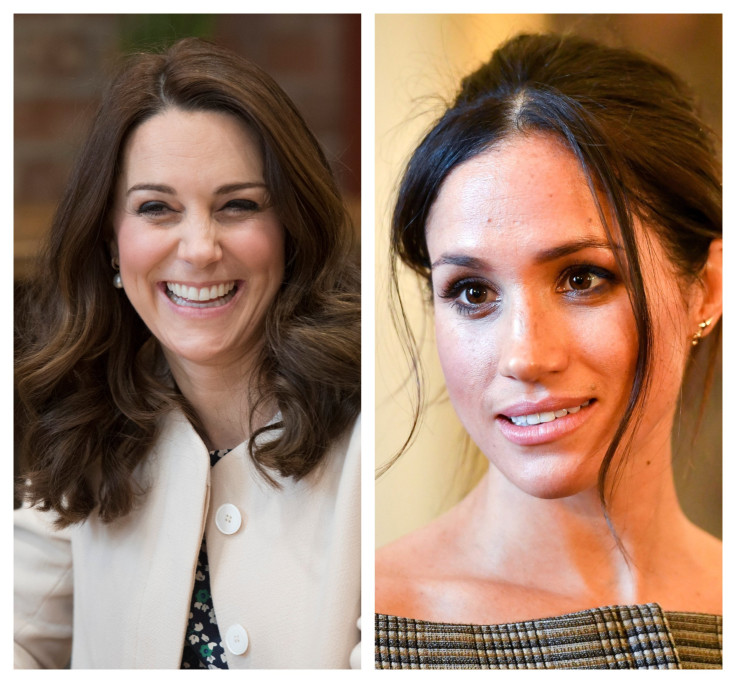 © Copyright IBTimes 2023. All rights reserved.