Kate Middleton 'Looks So Sad,' 'Worried' During Pakistan Tour, Netizen Says
Kate Middleton looked so sad and worried during her tour with Prince William in Pakistan, according to a netizen.
The Duke and Duchess of Cambridge are about to culminate their Pakistan tour that commenced on Monday. Prince William and Middleton attended various engagements in the country and they appeared happy. However, one netizen felt that the duchess looked so sad.
"Kate looks so sad. Her outfits are nice but why do she look so worried?" a netizen wrote on Twitter.
However, not everyone agreed with the netizen's observation. One commented that she saw no sadness in the duchess' eyes. Instead, for her, Middleton looked "very happy and relaxed unlike Harry."
"I don't find she looks sad, she looks like she's enjoying this tour," a different netizen wrote.
"She is enjoying every moment of her visit...don't worry," another online user stated.
During their tour, the Duchess of Cambridge faced an awkward encounter with a soldier. The royal mom of three was very amused that she forgot the royal protocol and extended her arm for a handshake. However, the soldier continued to salute to the royals, leaving Middleton to wait with her arms extended for a couple of seconds. When the soldier realized his mistake, he immediately responded to Middleton.
On the same tour, Prince William was also under fire for failing to help his wife. The Duke and Duchess of Cambridge arrived at an evening reception in a traditional rickshaw. Prince William climbed down and just stood while waiting for Middleton to join him.
Netizens said that the duke failed to be a gentleman by not opening the car door for his wife. It wasn't the first time Prince William was slammed for not helping Middleton. A clip of Prince William's and Prince Harry's carriage rides during their royal weddings has resurfaced.
In one video, Prince Harry helps Markle climb the carriage and makes sure that she is settled before he sits beside her. On the other hand, Prince William just climbs the carriage and sits immediately while waiting for Middleton to figure out her way to join the carriage ride.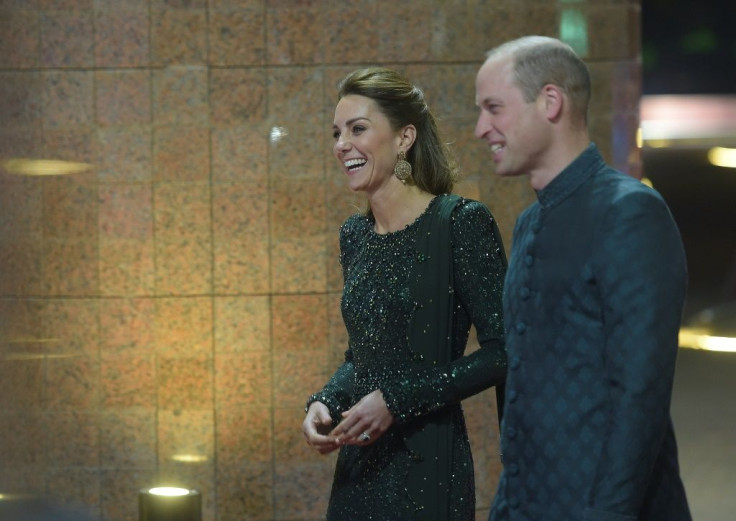 © Copyright IBTimes 2023. All rights reserved.