Kate Middleton May Have Hinted At Third Pregnancy During Poland Trip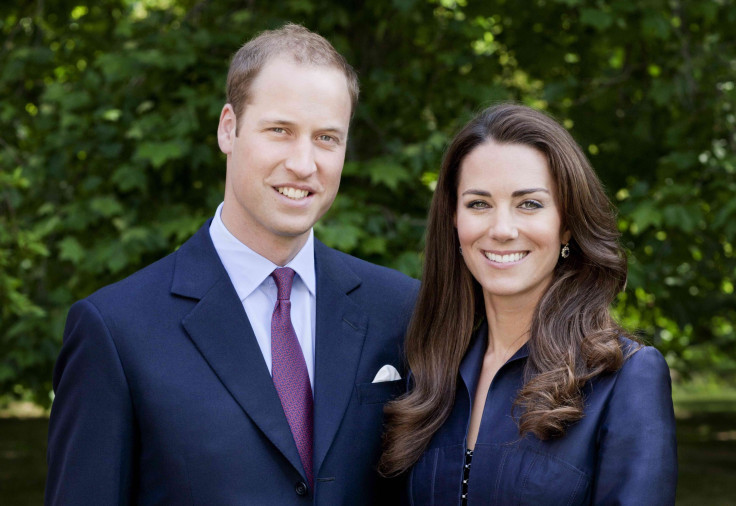 Kate Middleton and Prince William are expecting a new addition to their family of four. But although the news was only confirmed on Monday, it seems that Middleton may have dropped hints about her latest pregnancy weeks prior to the official announcement.
On Monday, Middleton's third pregnancy was confirmed via an official statement from Kensington Palace. "The Duke and Duchess of Cambridge are very pleased to announce that The Duchess of Cambridge is expecting their third child," read the statement posted on Twitter.
However, Middleton had already hinted about royal baby No. 3 during their trip to Poland on July 17, E! News noted. During their trip, the Duke and Duchess of Cambridge received a high-tech toy that was designed for newborns. When Middleton received it, she looked at Prince William and joked, "We will just have to have more babies!"
At the time, Middleton's joke caused a frenzy among social media users. Some wondered if Middleton was hinting about her third baby or if she just expressed her desire to have more kids.
Reporter Victoria Murphy shared the funny moment on Twitter. But when she was asked if the royals had subtly announced that they wanted more babies, the correspondent didn't think so. "I actually think the opposite! I expect she joked about it because it's not something they're serious about but never say never!" Murphy replied.
However, unlike Murphy, a source claimed that Middleton and Prince William have always wanted to add more to their brood. "She wanted another almost since giving birth [to Princess Charlotte]," a source told Us Weekly.
The Duke and Duchess of Cambridge reportedly only postponed their third pregnancy because they realized that it was difficult to juggle taking care of their newborn with raising Prince George. However, now that Princess Charlotte is 2 years old and Prince George is 4, it's the best time for Middleton to get pregnant again. "Now is definitely that time. They would love to be pregnant soon," the source added.
Aside from expanding their family of four, Middleton reportedly wanted to be pregnant around the same time as sister Pippa Middleton. "It's long been a dream for Kate and Pippa to be pregnant at the same time," a Middleton family friend told Us Weekly. "To share that would be amazing."
Now that Middleton is confirmed to be expecting, many are looking forward to Pippa's pregnancy news. The two have yet to hint at a pregnancy, but according to Life & Style, Pippa and her husband, James Matthews, are eager to start their own family. The couple is reportedly ready to have a baby.
© Copyright IBTimes 2023. All rights reserved.