Kate Middleton Wants To Have More Babies After Receiving A Gift Designed For Newborns?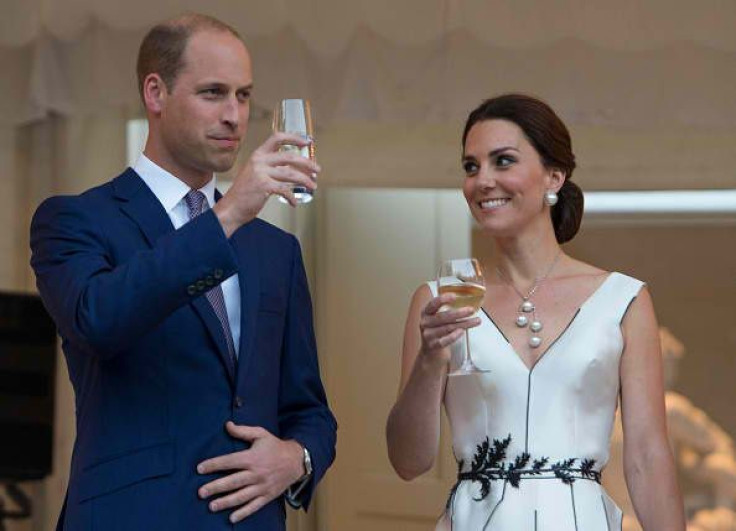 Kate Middleton may already be a mom to two royal babies, but she's open to having a third one.
On Monday, the duke and duchess of Cambridge visited The Heart, an incubator for digital and tech start-ups in Warsaw, Poland. During the event, Middleton, 35, received cuddly toys designed for newborn babies. After accepting the gift, the mom-of-two then looked over to husband Prince William, 35, and joked (via E! News), "We will just have to have more babies!"
READ: Kate Middleton sports shorter haircut at Wimbledon
Royal correspondent Victoria Murphy shared the funny moment on Twitter, sparking rumors that this could be a hint that Middleton wants to give Prince George and Princess Charlotte a younger sibling. "Could this be their way of saying that they will have more children," one user asked.
However, the correspondent said that Middleton joking about it may be a sign that another baby so soon is not part of their plans. "I actually think the opposite! I expect she joked about it because it's not something they're serious about but never say never!" Murphy responded.
Julia Sielicka-Jastrzebska also took Middleton's baby remarks as a joke. According to her, the duchess of Cambridge just said it after learning that bears were designed for children younger than Prince George, 3, and Princess Charlotte, 2, Daily Mail reported.
Later that day, Middleton and Prince William rubbed shoulders with other guests at the party in the Queen's honor hosted by the British Ambassador Jonathan Knott. The duchess donned a dress by Polish designer Gosia Baczynska for the occasion. The knee-length dress featured black piping and leaf embellishment at the waist. She paired it with elegant black heels and adorned her getup with pearl earrings and matching multi-pearl drop necklace.
In other news, there have been reports claiming that William and Middleton are "miserable" together. In a banquet at the Buckingham Palace earlier this month, the Duchess of Cambridge reportedly looked upset over something. "Kate sat at the banquet with her mouth closed and her facial expression rather distant. At one point, she even sucked on her lips which can be a sign of unhappiness," the source claimed, adding that the duke of Cambridge just ignored her.
However, another insider has slammed the reports that Middleton and Prince William's marriage is on the rocks. The source said that those claims were "100 percent not true," insisting that the marital problems involving the royal couple were just made up.
Do you think Middleton and William would like a third baby in the future? Share your thoughts below.
© Copyright IBTimes 2023. All rights reserved.