Kate Middleton May Surprise Fans With This On Prince Louis', Princess Charlotte's Birthdays
KEY POINTS
Kate Middleton is likely to release new photos of Princess Charlotte and Prince Louis on their birthdays
Kate Middleton canceled Prince Louis' birthday party
Kate Middleton bakes her children's birthday cake
Kate Middleton might release new photos of Prince Louis and Princess Charlotte on their birthdays.
Prince William and Middleton's youngest child, Prince Louis, will turn 2 years old on April 23. Their only daughter, Princess Charlotte, will also celebrate her 5th birthday on May 2.
The royal family will not be having a grand celebration due to the coronavirus outbreak. However, royal commentator Angela Mollard said that royal fans can expect to see new photos of the royal kids who will be celebrating their birthdays.
"As we know, every year on their birthdays, Kate tends to release photographs," Mollard said. "The ones released recently have been really solidifying and uplifting for not just people in Britain, but around the globe. I think we can fully expect that on Louis and Charlotte's birthdays, we will be seeing new pictures of them."
Mollard also said that the Queen is completely proficient in online video conferencing and she might send chatty little messages to her great-grand children.
An insider told Us Weekly that Prince William and Middleton have already canceled Prince Louis' birthday party. However, they will still be celebrating it with their immediate family members.
"Unfortunately Kate's had to call off Louis' his big birthday party because of the CORVID-19 pandemic, but the celebrations haven't been completely canceled," the source said. "They'll just do something smaller with immediate family only."
"If the weather is nice, William's planning to cook some chicken and burgers on BBQ and play outdoor sports and games as a family – football, chase and hide and seek," the insider added. "And obviously Louis will have a cake, too! He's so excited about his big day and is already singing happy birthday to himself."
Middleton will also be baking cakes for Prince Louis and Princess Charlotte. The Duchess of Cambridge admitted earlier that it has become a tradition for her to stay late at night to prepare her children's birthday cake.
"I love making the cake. It's become a bit of a tradition that I stay up until midnight with ridiculous amounts of cake mix and icing and I make far too much," Middleton said. "But I love it."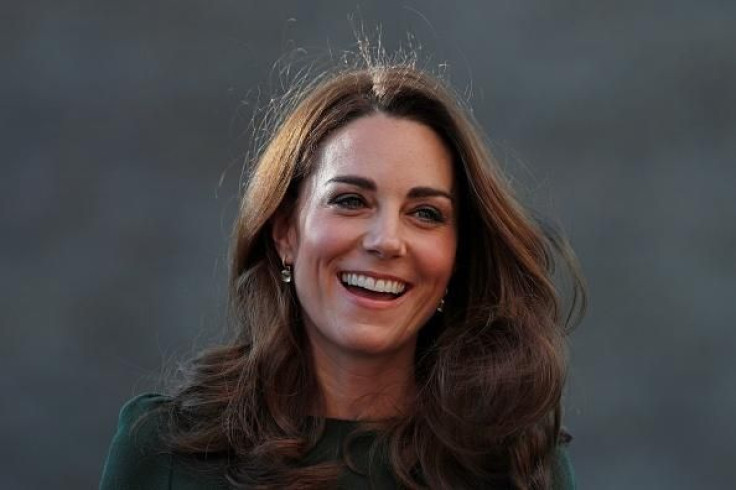 © Copyright IBTimes 2023. All rights reserved.