Is Kate Middleton Pregnant? 4 Reasons Why Duchess May Be Carrying Baby No. 4
She's already a mother of three, but rumors have been rampant suggesting that Kate Middleton could opt to have a fourth child with her husband, Prince William. While the Duke and Duchess of Cambridge haven't made any indication yet they're expecting (or even planning to have a fourth child together), that still hasn't put a rest to any of the stories.
With that in mind, here are four reasons why the Duchess could still have a fourth child.
She 'Wants' A Fourth Baby
According to reports earlier this month, despite rumors her husband had cheated on her during her third pregnancy, and the fact that she suffers from hyperemesis gravidarum whenever she's expecting, Middleton's desire for a fourth child can't be quenched. In fact, a source revealed that she was even willing to go through the complications she's experienced in the past if it meant she would be allowed to still have a fourth kid.
"Catherine would like another baby," the source said. "She loves children and is prepared to put herself through another pregnancy even though they have been complicated by severe morning sickness in the past."
She Could Have Baby Fever After Her Nephew's Arrival
After Prince Harry and Meghan Markle welcomed their first son, Archie Harrison, together, odds rose that the other royal couple would announce another pregnancy because many believed the Duchess would catch "baby fever" after welcoming her nephew.
"A year on from the birth of Kate and William's third child Louis, Harry and Meghan's firstborn is the biggest story in the world right now," Betfair spokeswoman Katie Baylis said at the time. "The Duke and Duchess of Cambridge have warmly welcomed the new arrival and now there is speculation that the little royal may have got the couple feeling broody again."
"We make it 7/2 that Kate and William will have a fourth baby which would excite royal fans who can't get enough of royal babies," she added.
She Would Be Considered Able To Get Pregnant Again This Year
Though it would mean she wouldn't have her fourth child until 2020, if Middleton is interested in having a fourth child, she can conceive at the end of this year if she follows guidelines set by the World Health Organization. According to the WHO, the ideal spacing between pregnancies is a minimum of 18-24 months. Middleton would hit the 18-month mark by October of 2019, meaning a baby announcement isn't entirely out of the equation.
She Wants To Give Louis A Little Sibling
At the end of the day, Middleton is reportedly eager to make sure her youngest son has a sibling to play with because she's seen the bond her two eldest children have formed—and she wants that for her youngest son as well.
"Kate has seen the bond between George and Charlotte and thinks it would be lovely if Louis had a sister closer to his age," a source said at the time.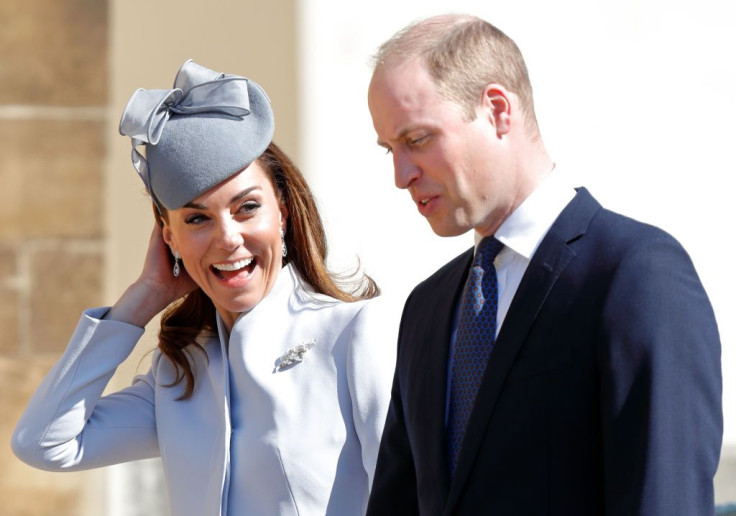 © Copyright IBTimes 2023. All rights reserved.