Kate Middleton, Prince William And Prince Harry's Phones Hacked Nearly 200 Times According To Clive Goodman, Former News of the World Reporter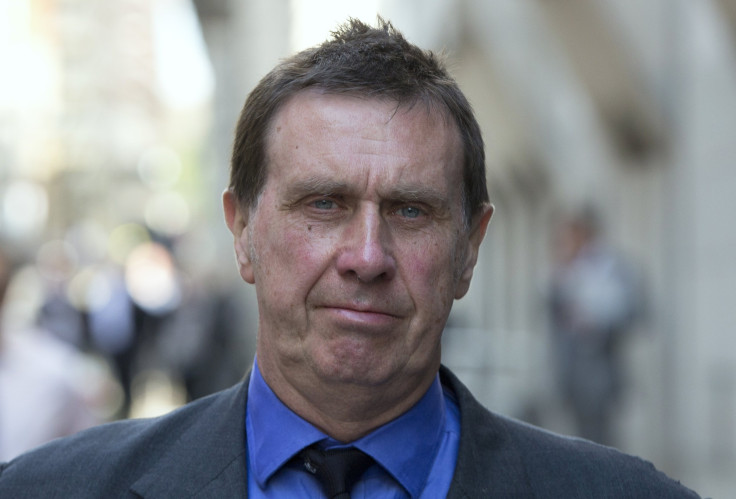 Prince William and Kate Middleton's voicemails were repeatedly hacked up to nearly 200 times, Clive Goodman, former royal editor at the now-defunct British tabloid, News of the World, admitted to a London court on Wednesday.
Goodman, who was jailed in 2007 for illegally accessing the voicemails on the mobile phones of royal aides, said that he had hacked the phone of the now-Duchess of Cambridge nearly 155 times and William's phone was compromised nearly 35 times while his brother Harry's phone was hacked about nine times, almost a decade ago in search of stories while working for the Rupert Murdoch-owned tabloid.
"I'm quite happy to get everything out there and in the open," Goodman reportedly told the court. "I don't want anyone to think I'm not ashamed of what we did."
Middleton was targeted by Goodman on Christmas Eve, Christmas Day and Boxing Day in 2005, and the last time reportedly being on Aug. 7, 2006, the day before police arrested him. Goodman told the court that police and other authorities had never asked him about the tapping of the princes' phones and that it had not been disclosed before the trial.
"There were discussions about her and Prince William marrying, moving in, settling down. She started to receive semi-royal status and things were moving on," Goodman reportedly said, explaining why Middleton had been targeted more than five years before her wedding to William.
Goodman had previously admitted to the Old Bailey that Princess Diana gave him a book of royal directories in 1992, in order to "take on" her husband, Prince Charles. Police had reportedly seized 15 such directories from Goodman's home when he was arrested in 2006.
Goodman, 56, is now on trial along with the tabloid's former editor, Andy Coulson, who was later Prime Minister David Cameron's communications director, for authorizing illegal payments to police officers to obtain royal telephone directories. Goodman has denied taking the directories from officials or paying for them.
However, this is the first time he has admitted to hacking the phones of members of the royal family while working at the tabloid.
© Copyright IBTimes 2023. All rights reserved.