Kate Middleton, Prince William Recreate Princess Diana And King Charles' Polo Kiss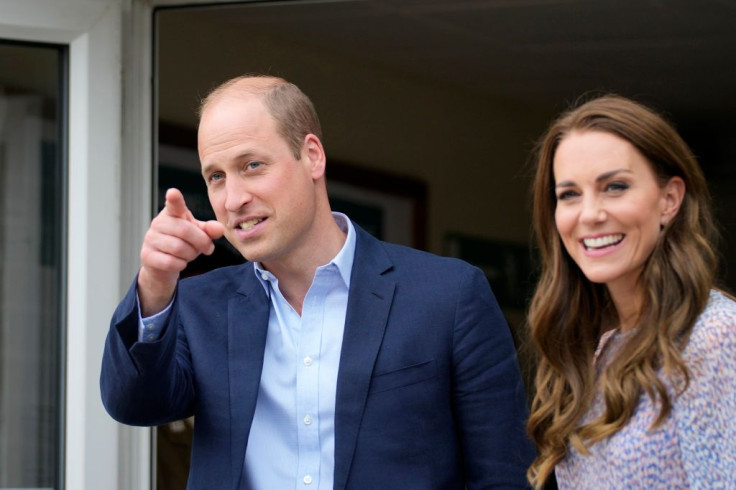 KEY POINTS
Prince William and Kate Middleton kissed publicly at the Guards Polo Club Thursday
The Prince and Princess of Wales' smooch called back to Princess Diana and then-Prince Charles' polo kiss
Middleton recently gave Prince William a playful tap on his butt at St. Giles' Cathedral
Prince William and Kate Middleton had another PDA moment this week.
The Prince and Princess of Wales kissed publicly at the Royal Charity Polo Day at Guards Polo Club Thursday, People reported.
The heir to the British throne, who rode in the charity event for the U.S. Polo Association, won the game. Princess Kate and Prince William gave each other a smooch on both cheeks before he collected the trophy.
The royal couple's PDA on the polo field was reminiscent of Princess Diana and then-Prince Charles' kisses on the pitch, the outlet noted. Prince William's mother had similarly supported her then-husband at his polo matches during their marriage, often kissing at the events.
Meanwhile, the Waleses' public kiss happened just a day after Middleton gave her husband a playful pat on his butt during King Charles III's Scottish coronation ceremony Wednesday, Us Weekly noted.
King Charles and Queen Camilla were both honored at St. Giles' Cathedral two months after their coronation ceremony at London's Westminster Abbey on May 6.
Prince William and Middleton attended the National Service of Thanksgiving and Dedication at St. Giles' Cathedral in Edinburgh. The future queen consort sat next to her husband during the service. She was spotted smiling and whispering something into his ear before tapping his backside.
The sighting also reminded royal fans of the lighthearted love tap between the couple at the 76th British Academy Film Awards in February.
At the time, they were walking and talking on the red carpet at the BAFTAs at the Royal Festival Hall in London when Middleton gave Prince William a pat on the butt.
Vogue captured the moment on camera and shared the clip on Instagram, writing: "Princess Kate gave Prince William a love tap as they arrived at the 2023 #BAFTAs, proving that royals really are just like us— a regular husband and wife that sometimes like to cop a feel."
Royal etiquette expert Myka Meier previously told People that while Prince William and Middleton's public display of affection is an unusual sight, there is actually no formal rule on royal PDAs. It is reportedly usually at their own discretion.
"Senior members of the royal family would likely not be told how to interact or when they can or can not show PDA and would be trusted to use their better judgment as to when it's appropriate," the Beaumont Etiquette founder said. "The royals often adjust PDA to mirror the formality of the event they are attending. At a somber or more formal event, we are less likely to see PDA than at a casual event where it would be deemed more fitting."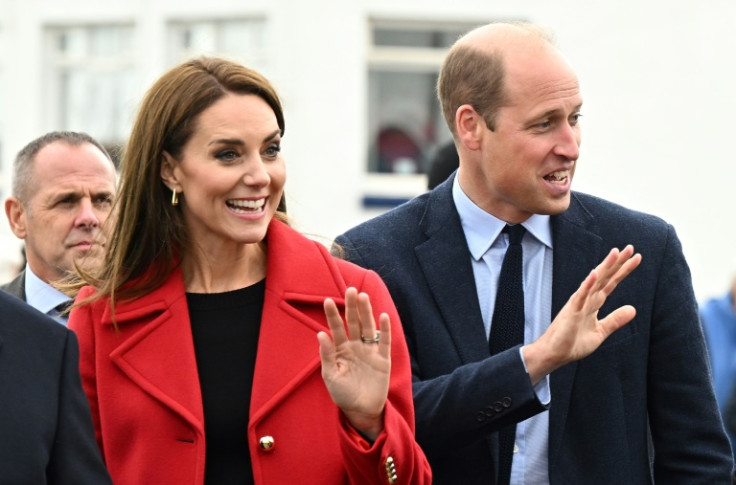 © Copyright IBTimes 2023. All rights reserved.