Prince Harry Trying To Look Happy 'Like An Actor' On A Stage, Royal Commentator Claims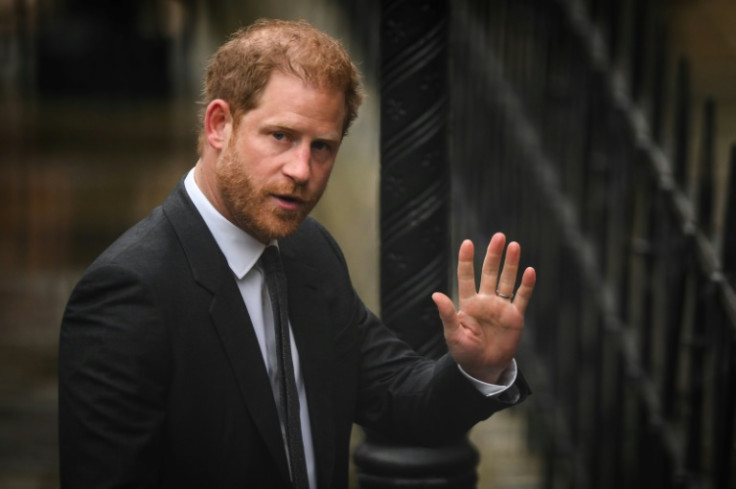 KEY POINTS
Royal insider Petronella Wyatt said she thinks Prince Harry appears to be "trying so hard to look happy"
The journalist said she doesn't see Prince Harry returning to the royal fold if his marriage doesn't work out
Prince Harry and Meghan Markle were recently spotted enjoying a Fourth of July parade with their kids
Prince Harry doesn't look happy, at least to one royal insider.
British journalist and author Petronella Wyatt recently appeared on "Mark Dolan Tonight" on GB News, where she was asked by host Mark Dolan whether she thinks the Duke of Sussex is "happy," three years into his and his wife Meghan Markle's exit from the royal family and move from the U.K. to the U.S.
Wyatt initially said that it was "difficult to say" but then claimed that Prince Harry's recent body language seemed to suggest he was doing his best to make the public believe he is happy with his life in Montecito, California.
"He's trying so hard to look happy," Wyatt claimed. "He's a bit like an actor on a stage, pretending to be a happy person or a drunk. It isn't quite right. It's a bit exaggerated."
The royal commentator's remarks came just days after Prince Harry and Markle made headlines after they were spotted enjoying a Fourth of July parade in Montecito with their kids, Prince Archie and Princess Lilibet, Tuesday.
Last week, the Duke and Duchess of Sussex were also photographed smiling and holding hands in California after parting ways with Spotify.
Wyatt was not the first commentator to suggest that Prince Harry may not be as happy with post-royal life as people think.
Journalist and media personality Megyn Kelly previously claimed that Prince Harry was an "unhappy" and "bitter" man following his appearance at his father King Charles' coronation in May.
"He was a bitter, bitter man at the coronation, you could tell," Kelly claimed of Prince Harry, who spent just a few hours in the U.K. before flying back to California right after the historic ceremony.
"Now he can go home and sit in the misery that he created for himself. He is an unhappy man, he married an unhappy woman. They're going to sit in Montecito, it doesn't matter how big their mansion gets, they'll never be happy," she claimed.
During her recent interview with Dolan, Wyatt was also asked about her take on Princess Diana's former butler Paul Burrell's prediction that Prince Harry and Markle's marriage may end in divorce and whether she believes the duke would return to the U.K. and the royal fold in the event of a split.
Wyatt said she believes Prince William is unlikely to welcome back his younger brother, who made several allegations about the heir to the British throne in his bombshell memoir "Spare" and in interviews earlier this year.
"He could, but remember ... the relations between him and William are so atrocious," Wyatt said. "Let's say, and I hope this won't happen, but let's say in 10 years' time William is king. I cannot see Harry coming back to Britain when his brother is king."
Dolan jokingly commented, "Well, yes. If you're going to pick a fight with anyone, don't make it the next monarch, the next king in the United Kingdom."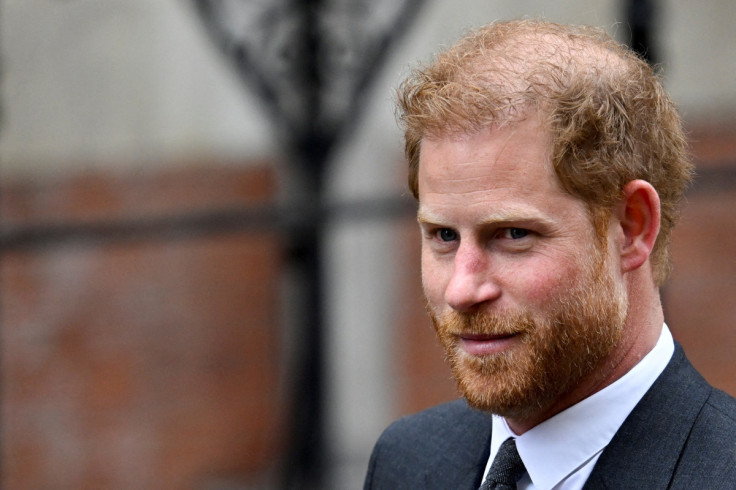 © Copyright IBTimes 2023. All rights reserved.