What's Next For Meghan Markle Amid Rumors She, Prince Harry Are Rebranding?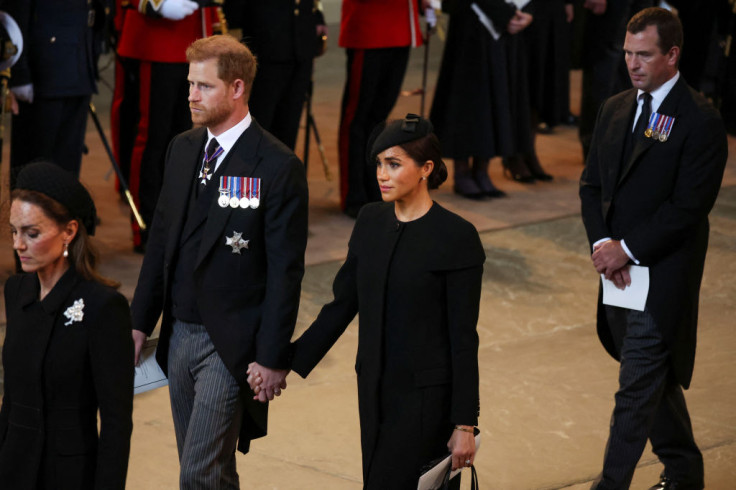 KEY POINTS
Paul Burrell claimed not everybody is interested in Prince Harry and Meghan Markle
Burrell said Markle could use her knowledge in the film and entertainment industry
Burrell advised the Sussexes to help people, especially those who have nothing
Prince Harry has reportedly done his part, so it's Meghan Markle's turn, according to a former royal butler.
Former royal butler Paul Burrell joined Mark Dolan on "GB News." The duo discussed what's next for the Duke and Duchess of Sussex amid reports that they need to rebrand after losing the $20 million Spotify deal.
"Well, Mark, quite frankly, the bosses of Netflix and Spotify have given them a reality check because not everybody is interested in Harry and Meghan. And it's becoming quite clear now that their brand is suffering, and they need to rebrand and survive," Burrell said.
"Meghan is a survivor, and she's a very calculating woman, and she's a networker. So, what will she do next? I think, personally, that it's her turn. Harry has done his book, he's been to the coronation, and he's been seen across the world as a court case. It's now Meghan's turn to get into the pole position." International Business Times could not independently verify the claims.
Burrell believes Markle could use her experience in the entertainment industry. The former royal butler also saw a future for Markle in the fashion and beauty industry.
"So, she has to utilize the knowledge that she has in the film and entertainment industry by being actress in 'Suits' and go into movies and the fashion and beauty industry, I think," he added.
However, Kinsey Schofield, a royal correspondent and the host of the "To Di For Daily" podcast, recently said that Markle was struggling to penetrate the "world of fashion" despite being considered by some as a "fashion icon."
"We were just talking about a lot of people in New York and L.A. distancing themselves. ... Dior has that, 'No, we're not working with Meghan.' And then we had a stylist in L.A. say, 'Over my dead body would I connect Meghan Markle to any of my high-profile couture clients,'" the "R is for Revenge Dress" author claimed on Sky News Australia's "The Royal Report."
Schofield was convinced that many were shying away from the Sussexes due to the "toxicity" associated with their brand.
"I think brands really want to distance themselves. They're concerned about the damage they get by association, and Harry and Meghan are very damaging right now," she added.
Meanwhile, Burrell acknowledged that "it's a sad truth that they had the world at their feet five years ago, and now it seems to be slipping away from them." He shared a piece of unsolicited advice to the couple, urging them to do something for others and "reassess the situation."
"I personally think that they should get off their backsides and do something for other people instead of always doing things for themselves. Look at Kate and William, they are doing their public duty brilliantly," Burrell added.
"If they only could be a shadow of Kate and William and go back to Africa and help people who have nothing, then I think they would gain some respect in the world. But quite frankly, right now, people aren't particularly bothered, and it's Meghan's way and Harry's way, and it's their truth that matters most, and I think you know, it's to reassess the situation."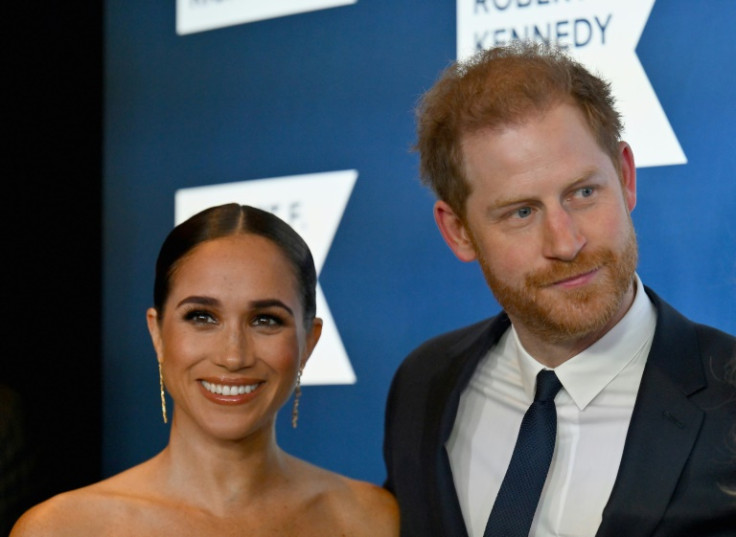 © Copyright IBTimes 2023. All rights reserved.