Kate Middleton Reportedly Begged Prince William To Forgive Prince Harry: 'You'll Regret It'
Kate Middleton reportedly begged her husband Prince William to forgive his brother Prince Harry.
For months, there are rumors that the Duke and Duchess of Cambridge are feuding with the Duke and Duchess of Sussex. However, some claimed that only Prince William and Prince Harry were feuding.
Prince Harry reportedly felt bad when his older brother advised him to slow down with his romance with Meghan Markle because they do not know her. Earlier this year, the Duke and Duchess of Sussex moved out of Kensington Palace and decided to have a separate charity which only fueled their rumored beef.
Middleton is reportedly doing her part to end the royal princes' beef. Middleton is playing peacemaker between her husband and brother-in-law. She even confronted the future king and asked him to forgive his younger sibling.
"She urged William to forgive Harry — or the feud would fester into a wound that might never be healed," a high-level courtier revealed. "She told him, 'You'll regret it all your life if you don't.'"
The rift between Prince William and Prince Harry reportedly worsened when the Duke and Duchess of Sussex agreed to participate on ITV documentary where Markle's husband confessed that he and his brother were on different paths.
"Kate knows the longer this feud goes on, the harder it will be to resolve. That's why she begged William to put aside his deep differences with Harry — and Meghan," the insider continued.
"She warned him it would only hurt the monarchy if this split continues, and as future king, it is up to him to bring the royals together. Now she's desperately praying that he can."
In related news, Prince William and Middleton were reportedly hurt because they felt that Prince Charles was playing favorites. The Prince of Wales reportedly sides with Markle amid their rumored rift.
A source said that Prince Charles speaks with Markle most weeks and checks on the Duchess of Sussex how she is doing. However, the heir apparent rarely picks up the phone to call Middleton. Also, the future king invites the Sussexes over without telling Prince William and Middleton but let it slip in a conversation leaving the Duke of Cambridge fuming.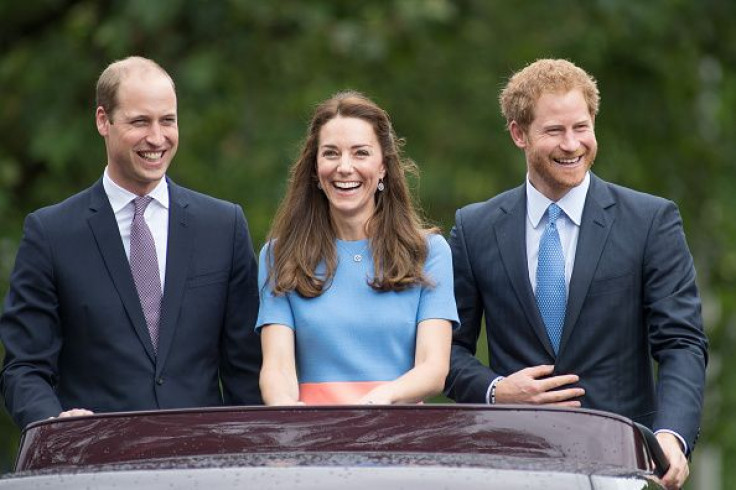 © Copyright IBTimes 2023. All rights reserved.