Kate Middleton Reportedly 'Knew What She Was Doing' When Catching William's Attention
Kate Middleton reportedly knew what she was doing when she caught Prince William's attention while on the runway.
There were speculations that the Duchess of Cambridge seduced the royal prince when she walked the runway wearing only underwear and a see-through dress. It was only after the fashion show when Prince William and Middleton's romance began, but they've been friends before that.
Fashion designer Charlotte Todd, who made the dress for her coursework from the brief "the art of seduction," said she believes that Middleton had "known what she was doing" at the fashion show.
"It shows confidence to show your underwear in front of people, and knowing that a Prince is there as well, I think that she may have known what she was doing," Todd said. "Whether she did or not, it worked."
Meanwhile, royal expert Katie Nicholl also claimed in the documentary "When Kate Met Met William: A Tale Of Two Lives" that Middleton caught Prince William's eye during the event. When the Duke of Cambridge saw Middleton dressed that way, apparently something went off in his brain. The prince suddenly realized that his cute and charming friend, whom he knew over lectures and breakfast, was actually a "real hottie."
Reports have it that Prince William made a move on Middleton that same night. In fact, the royal told a friend how "hot" Middleton was. He also attempted to kiss the duchess that night, but Middleton pulled away because he had been "cold" to her in the presence of their other friends.
Prince William and Middleton dated for eight years before the duke proposed. Their relationship also went through a number of tests. The couple split a number of times and even had a make or break holiday vacation, in which they decided if they would continue their romance or go their separate ways for good.
Apparently, the couple's love for each other prevailed. They decided to continue their relationship. Prince William and Middleton had their royal wedding in April 2011. Prior to that, they addressed their split in their engagement interview.
According to Prince William, they broke up because they were still too young at the time. He added that they were still figuring out what they wanted in their lives.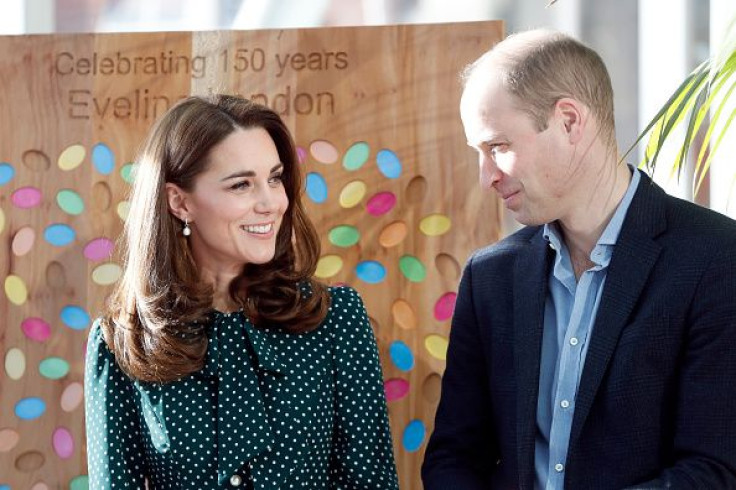 © Copyright IBTimes 2023. All rights reserved.