Kate Middleton Reportedly Not As Popular As Princess Diana For This Reason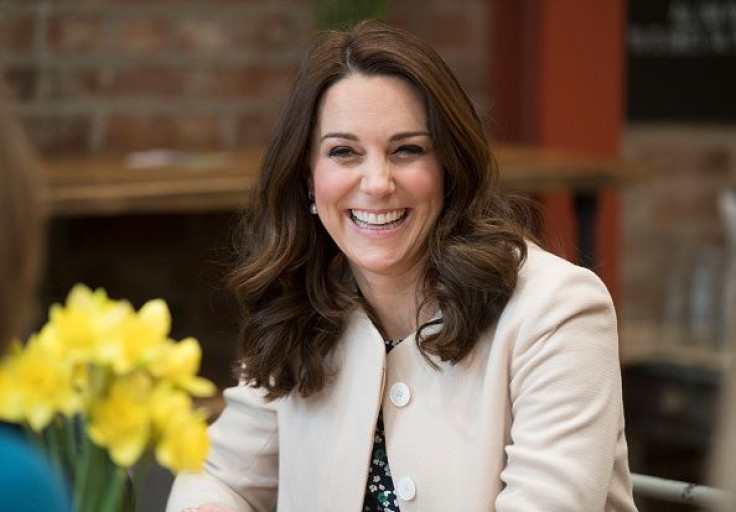 Kate Middleton may not be as popular as Princess Diana, despite being the next Princess of Wales, because of the difference in their attitudes.
The editor-in-chief of British Vogue recently explained the main difference between Princess Diana and Prince William's wife. "Diana was more interested in that high-voltage celebrity, that was something she really embraced. One of the things I've learned in this job is how much celebrity is a decision," Alexandra Shulman said in an ES Magazine interview (via E! News).
"The Duchess of Cambridge is prepared to do her bit, but it's not one of the things that she most cares about," Shulman continued. "She loves her kids and the countryside. Dressing up, that's a professional side to her. It's a sort of uniform, all those lovely couture costumes."
Although Middleton hasn't embraced the celebrity status yet like her late mother-in-law, Shulman praised the Duchess of Cambridge. According to her, Prince William's wife is very "likable."
"She's incredibly likable, she really is," Shulman said about the duchess. "She wants to do what she's doing well and she's very professional. That's the point with the royal family. It's when they stop being professional that things go wrong. We want them to be pros, to get everything right, to be on message and look great. We don't want them to have off days."
Although Princess Diana loves the spotlight, her former bodyguard said she would have preferred to live a normal life. In fact, she used to bring Prince William and Prince Harry to McDonald's. Unfortunately, she didn't get what she wanted after tying the knot with Prince Charles, the future king.
"Diana was always keen to bring some normality. One of her famous catch phrases was 'I want to be normal'," Ken Wharfe told Yahoo News' "Royal Box." "Well it isn't normal to have X number of shifts, it isn't normal to have access to more than one palace to have these luxury holidays, specialised travel and a helicopter land in your backyard."
"Being in the royal family is a piece of theatre, this is unreal - you are performing," he added.
© Copyright IBTimes 2023. All rights reserved.