Kate Middleton Trains Prince George, Princess Charlotte In Etiquette Including Curtsying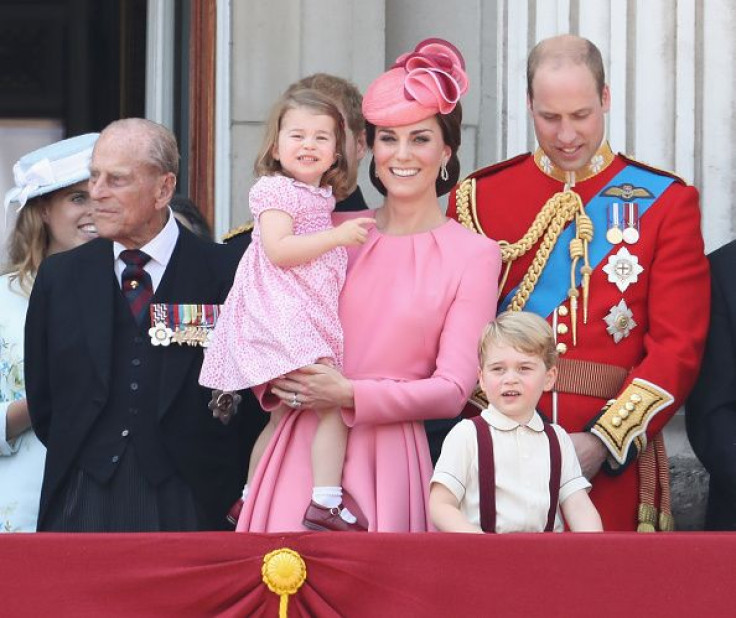 Kate Middleton is leading the etiquette training for her kids.
Prince George, 5, and Princess Charlotte, 3, already know how to curtsy and shake hands. According to Stephanie Linning, a journalist for Daily Mail, royals are taught to do this at the age of 2.
The Duke and Duchess of Cambridge's children are having etiquette lessons to ensure that they won't do anything wrong when they step out of the palace. Middleton reportedly leads the "informal" training.
"Growing up in the Palace would mean that training is much less a course or official training, and more day-to-day observation and gentle lessons right before an event or when meeting an important guest to help prepare them," royal etiquette expert Myka Meier said.
Prince George and Princess Charlotte also know how to behave in front of the cameras. In fact, they rarely have breakdowns in the public eye.
When Prince William, Prince George and Princess Charlotte visited Middleton after delivering Prince Louis, the little princess was in the mood. Princess Charlotte was photographed smiling and waving to the press.
Prince George and Princess Charlotte were last seen together when the family attended Sophie Carter and Robert Snuggs' wedding at St. Andrew's Episcopal Church in Norfolk in September. They were among the bridesmaids and pageboys.
During the event, Prince George was seen dashing around the churchyard. A number noticed the third-in-line's leadership skills at the event. "George is a real star, quite the little chap," a source told People. "He was having a great time, running around like the leader of the pack."
On the other hand, Princess Charlotte loves imitating her mom. According to an insider, she is "very bubbly" and "she's definitely the biggest character of the three children at the moment."
"She'll come up to guests and ask them if they want tea or coffee or offer them sweets — so adorable!" the source said.
Prince William and Middleton are very strict when it comes to their children's privacy. In fact, they planted 40-foot hedges in front of Kensington Palace to keep their kids from being seen from the gates when they are playing outside.
© Copyright IBTimes 2023. All rights reserved.