Kate Middleton on Vogue Cover: Is Queen Playing Spoilsport?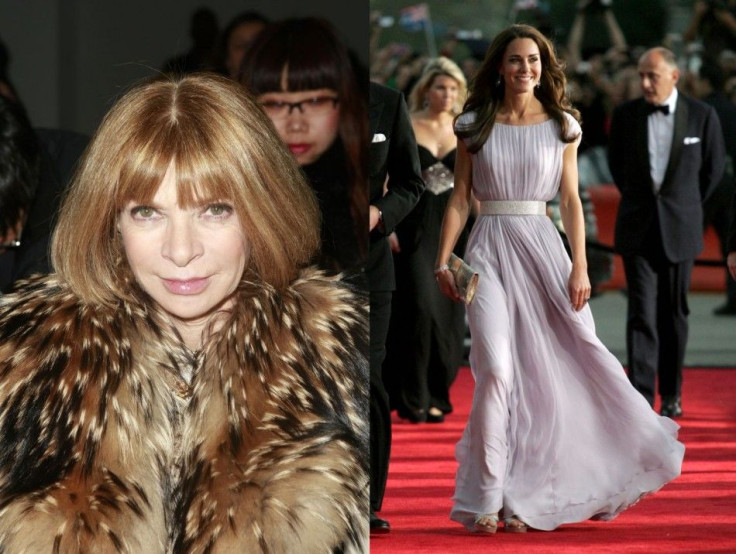 Well, who don't want to catch a glimpse of the newly-married royal fashionista Kate Middleton on an exclusive Vogue cover?
Apparently, US Vogue editor-in-chief Anna Wintour seems to be thinking on the same lines. The 61-year old British-born editor has reportedly asked her photographer-friend, Mario Testino, to try and arrange for an exclusive photoshoot with the Duchess.
Mario was the photographer who shot the official engagement photographs of Prince William and Kate after the royal wedding. Apart from this, Mario can be very well be regarded as the official royal photographer as he has, in the past, taken picture of almost every royal including Princess Diana of Wales.
Ever since the royal wedding, Kate has widely attracted media attention and her every public move was captured in details.
However, it turns out that the Queen is determined not to allow this to happen. According to reports by E! Online, Queen Elizabeth II has disapproved the idea of the Duchess posing for fashion spreads. According to palace sources, She would definitely not be amused, and Her Majesty is a real genius at making people squirm with simply a look or a 'tut, tut.'
Moreover, even the Duke and the Duchess themselves are not too keen on posing for fashion magazine. Apparently, William wants his wife to be known more for her philanthropic works than as a fashion icon.
© Copyright IBTimes 2023. All rights reserved.