Kate Middleton Wears Alexander McQueen to Visit Post-Riot Birmingham [PHOTOS]
Kate Middleton looked chic in Alexander McQueen when she paid a visit to Birmingham on Friday.
Sporting a navy blue pencil skirt with an off-white blouse, the Duchess of Cambridge joined her husband, Prince William (the Duke of Cambridge), in the surprise visit to the post-riot area.
The royal couple, both 29, met with families of three men who were killed while defending shops from looters during the riots that started more than two weeks ago. During the visit, the Duke and Duchess also thanked members of community groups and emergency services. The Duchess reportedly told police officers that she watched the riots on TV at her home in Anglesey, Wales, according to People.
The Duchess finished off her look with navy blue Prada court shoes. Her military-themed McQueen outfit was designed by Sarah Burton, who also created the famous wedding dress worn by the Duchess on Apr. 29.
The royal family has been making various visits to the riot-affected areas of London and beyond. On Thursday, Prince Harry took a day off from army training to thank firefighters, police officers and paramedics in Manchester. The day before, Prince Charles and the Duchess of Cornwall travelled to Tottenham to meet locals affected by the riots.
Scroll down for photos of Kate Middleton, once again, in Alexander McQueen.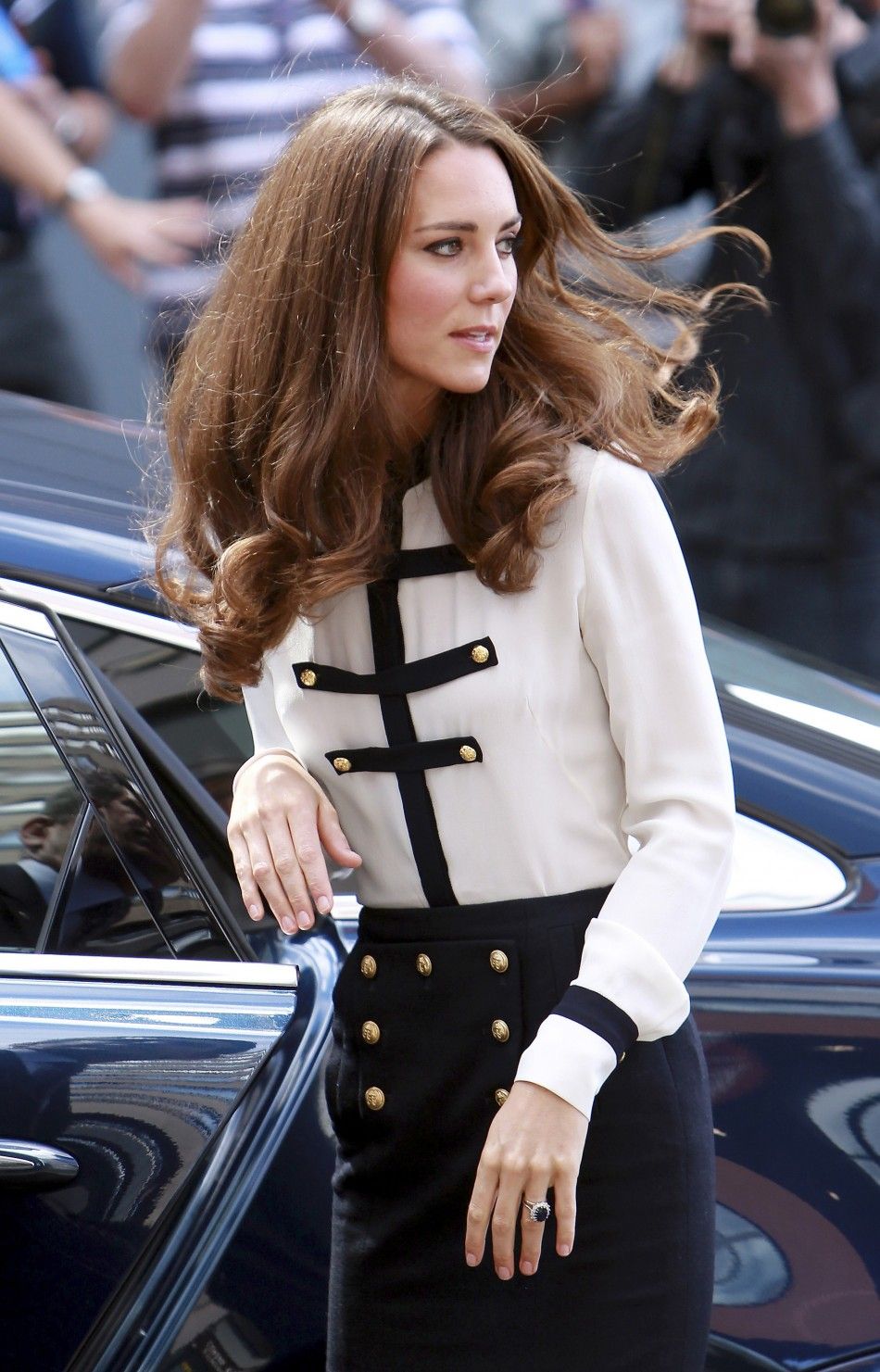 © Copyright IBTimes 2023. All rights reserved.