Kate Middleton Will Wear Queen Mother's Priceless Crown On Prince William's Coronation
Kate Middleton is set to wear a priceless tiara on this very special occasion.
According to Lauren Clark of The Sun, Middleton is likely to wear the Queen Mother's priceless, jeweled crown when Prince William becomes king. Queen Mother wore a crown packed with diamonds when her husband King George VI was crowned as the new monarch. Middleton will likely wear the same tiara when its Prince William's turn to reign.
During the Duke of Cambridge's coronation, Middleton will also be crowned as queen consort. According to the royal family's website, "unless decided otherwise, a Queen consort is crowned with the King, in a similar but simpler ceremony."
Queen Mother's tiara features 2,800 diamonds and 105-carat Kohinoor jewel. It weighs 21 grams.
The headpiece was created by the royal jeweler Garrard & Co. for the Queen Mother. It included a jewel that the Sultan of Turkey gave to Queen Victoria in 1849. When she died, the diamond became part of the Crown Jewels and has been featured in the crowns of Queen Alexandra and Queen Mary before it was placed in the Queen Mother's tiara.
In related news, the Duke and Duchess of Cambridge were rumored to be having marital problems due to Prince William's alleged affair with their neighbor and friend Rose Hanbury. According to a report from In Touch, Middleton confronted her husband about it and the second-in-line to the throne just laughed it off because it was not true.
A source said that Prince William and Middleton are not separating. However, the rumors rocked the palace and his marriage with Middleton.
The royals have already taken legal action. One British publication reportedly received legal warnings. According to one of the letters from Harbottle and Lewis, the rumors were "false and highly damaging."
Based on Prince William and Middleton's zodiac signs, they have different approaches in life. They also have different personalities.
Middleton is a Capricorn while Prince William is a Gemini. According to their analysis, a Capricorn is "unassuming and quiet" while Gemini has an "outgoing and boisterous" nature. In addition, one is slow and steady while the other is flexible and tends to change a lot.
The analysis said that the two signs are better business partners than lovers. However, if they could work things out they could "achieve more together than alone."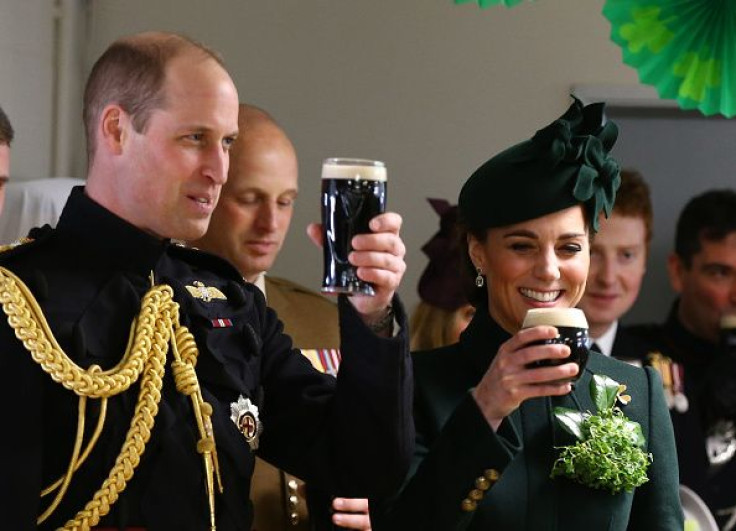 © Copyright IBTimes 2023. All rights reserved.