Kate Middleton's Daughter Turns 3 Years Old; Princess Charlotte's Best Moments Revisited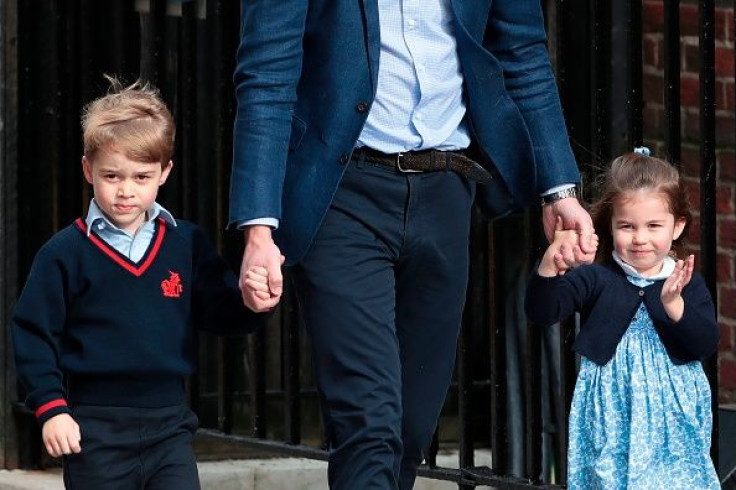 Princess Charlotte turns another year older.
On Wednesday, Prince William and Kate Middleton's only daughter will be celebrating her third birthday. The event is only one of the many occasions that the family has to celebrate.
On April 23, the Duke and Duchess of Cambridge welcomed their third royal baby, Prince Louis. Four days after Middleton's delivery, she and Prince William celebrated their seventh wedding anniversary and today it's Princess Charlotte's birthday.
To celebrate the fourth-in-line to the throne's special day, here's a look back of Princess Charlotte's best moments.
Princess Charlotte visits Prince Louis
Just hours after Middleton delivered her third child, Prince William arrived with Prince George and Princess Charlotte. The little princess was in the mood and was seen waving to the crowd. In fact, she turned her head one more time to see the people before they entered the hospital.
When the family was inside the facility, Princess Charlotte walked towards her brother. In response, Prince George put an arm around his sister's shoulder.
According to an insider, Princess Charlotte was excited to be a big sister. "William and Kate like to keep Charlotte involved and part of the excitement around having a new sibling," the source said. "She's very aware she's going to have a new baby brother or sister."
Princess Charlotte starts nursery school
Earlier this year, Princess Charlotte started attending nursery school at Willcocks Nursery School in Kensington. The palace shared a snap of her first day of school portrait taken by Middleton, herself.
In the snap, she was seen wearing a matching red dress and shoes. A number of royal fans noticed her resemblance to Queen Elizabeth II. Both royals share the same striking eye, blue eyes, arched eyebrows and hair color.
Prince Charlotte has tantrums too
Just like everybody else, there were also times when Princess Charlotte was not in the mood. When the royal family paid a visit at Hamburg Airport to view the helicopters, she was photographed crying.
Arthur Edwards witnessed the moment and shared a snap of what Princess Charlotte did. According to him, "Princess Charlotte throws herself on the ground & Catherine helps her crying daughter. Moments later she was skipping along, happy as Larry," he wrote on Twitter.
​
Do you have any words for Princess Charlotte on her birthday? Share it in the comment section below.
© Copyright IBTimes 2023. All rights reserved.