Kate Middleton's Lifestyle Before Meeting Prince William, Joining Royal Family Revisited
Kate Middleton lived the life she wanted before meeting and marrying Prince William.
The royals have a strict royal protocol that forbids them from doing what most of us do. For instance, they can't sign autographs, maintain a personal social media account, wear anything they want, and more. However, the Duchess of Cambridge was able to enjoy a lifestyle that most young people in the U.K. do.
According to Harriet Mallinson, a journalist for Express, before Middleton went to University of St. Andrews where she met Prince William, she did a gap year. Middleton lived in Florence, Italy for three months and immersed herself in their culture.
She studied Italian and history of art at the British Institute of Florence. She also attended the course for the full three months at the Palazzo dello Strozzino and Palazzo Lanfredini. She would attend lectures on the Renaissance to learn more about the history of art. In the evening, she'd make the most of her time in the Tuscan city.
Middleton often enjoyed a night out with her pals in Florence. Most students visit The Art Bar, a place for cocktails. According to the royal's friend, "She would like a glass of wine but couldn't really handle her drink. She's get giggly and silly after a few glasses, so then she would stop."
In addition, Middleton also dressed in the same way girls her age do. The royal mom of three was photographed wearing sleeveless tops, sweatshirts, pants and shorts. In the photos shared by Elle, the magazine described the Duchess of Cambridge to have mastered the girl-next-door style.
At the time, Middleton maintains her passion for arts. In fact, she's the first royal patron of Victoria and Albert Museum. However, she's more careful when it comes to fashion. Middleton was never seen wearing shorts again. Most of the time, she dons dresses and sometimes wears pants for her official royal engagements.
According to Dr. Anna Akbari, an author and former professor at NYU and Parsons who specializes in the sociology of style and self-presentation, Prince William's wife is preppy. The expert also noted that Middleton's style is "pretty timeless and hard to critique."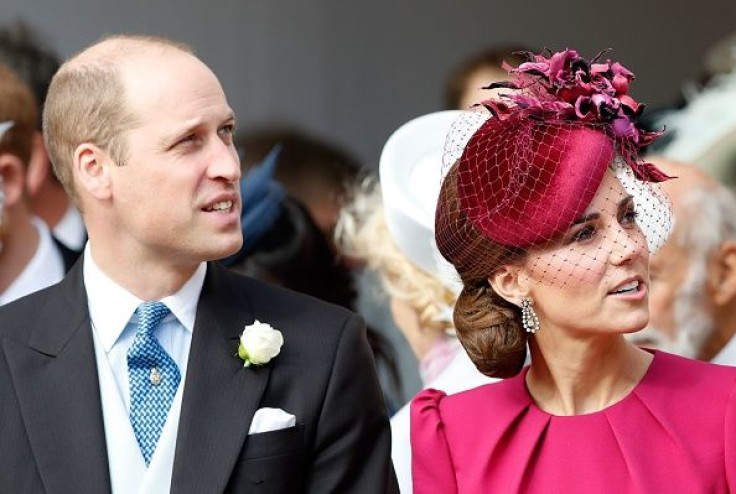 © Copyright IBTimes 2023. All rights reserved.