Kate Middleton's Photos Wearing Shorts Resurface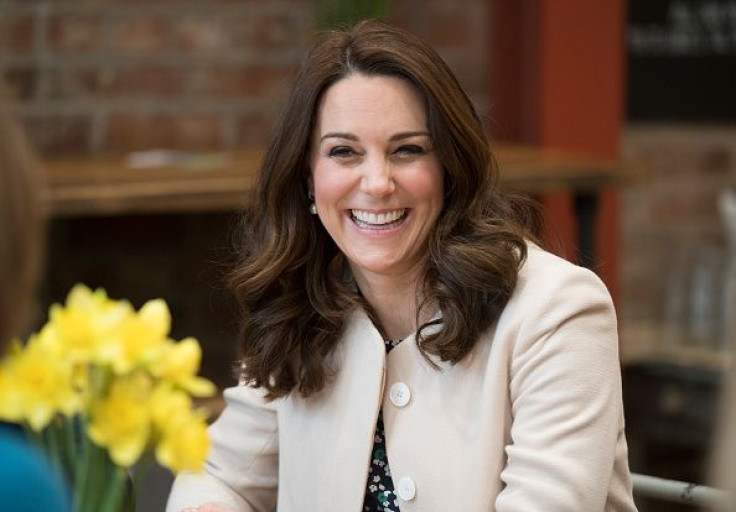 Kate Middleton has not been seen in shorts for years.
Hello! shared a few snaps of the Duchess of Cambridge wearing shorts. In one photo, Middleton can be seen wearing a green sequined blouse and bright yellow shorts. According to Ainhoa Barcelona, a journalist for the publication, the photo was taken in September 2008 when Middleton attended a roller disco in London. She paired her getup with neon pink leg warmers and boots.
After Middleton joined the royal family, she has never been seen in shorts again. Middleton always opts for trousers, dresses or skirts whenever she steps out in public. Barcelona argued that this is slightly ironic given that her eldest son, Prince George, always wears shorts.
The women of the royal family have a strict dress code, and this is probably the reason why Middleton has not been seen in a pair of shorts since she joined the Firm. On the other hand, Prince George always wears shorts because this is deemed as an aristocratic tradition.
"Prince George is always seen in shorts because upper class and upper-middle-class parents believe that little boys should look like little boys, and so try to keep their offspring looking as cute and innocent for as long as possible," etiquette expert William Hanson explained. "It's one of the many silent class indicators we have in Britain. Trousers on young boys is considered a tad suburban and lower market."
When Prince George is older than 8 years old, he can wear trousers to signify that he is growing up. Prince George was only seen in pants at Prince Harry and Meghan Markle's royal wedding.
In related news, Prince William and Middleton were recently slammed for bringing Prince George grouse hunting. A number of netizens were disappointed with the royal tradition as it involves killing animals.
"It's just too bad animals have to die in order for them to have fun. That's a terrible thing to teach children, especially at George's age. Modernize Royals. Join the human race," Gail Thompson Mosley commented on Emily Andrew's post.
"So sad #KateMiddleton, I thought you were better than this," one user wrote.
However, some also insisted that there is nothing wrong with it because it is a normal practice in some families.
Prince George will be back at school in September. Prince William and Middleton will escort him during his first day of school.
© Copyright IBTimes 2023. All rights reserved.